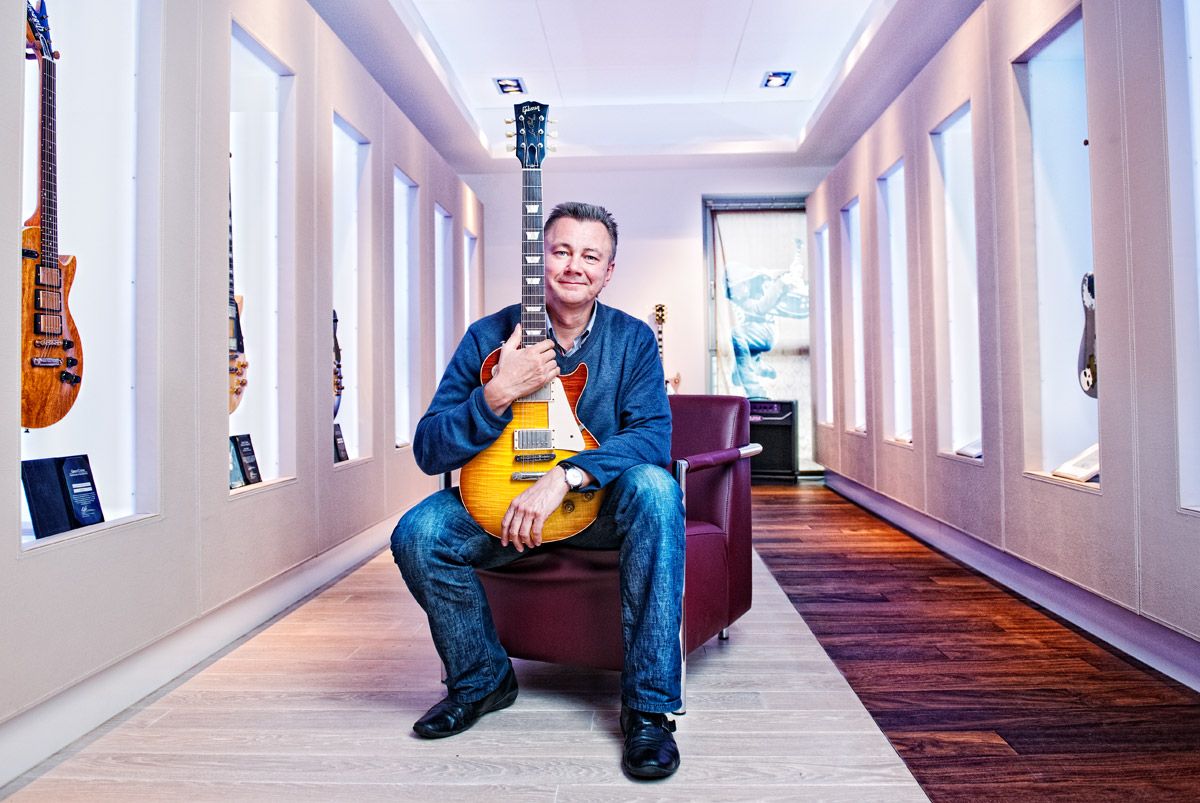 Thomann. Hans Thomann
Thank you for dropping by, and for your interest in the history of Musikhaus Thomann. My name is Hans Thomann, and I have been the managing Director of Thomann since 1990. The company was founded by my father Hans Thomann, senior, in 1954. From the time I was 12 years old, he made me part of the business step by step. For the Thomann family, music has always been
a passion and a central pursuit in our lives
.
I am originally a precision instrument engineer and a wind instrument maker by training. I was quite young when my father put me in charge of the company, and he gave me a lot of invaluable advice to guide me along the way. One of the things he told me and that has proven the most valuable is to always listen to the customers, and learn from them. Even though the world has changed so much since then, our motto is and will remain: Our customers determine our decisions.
I'm proud to say that even with 1,500 employees and more than 17,950,000 customers, we're still an independent family-owned company. The shared passion for music is what connects us, and it characterizes the way we do things at Thomann.
Getting our customers the best products for the best price is one of our key strengths, and service is no less important. We want you to get the most for your money while shopping with us, and therefore we have devised our own credo: Added Value. For instance, we've been offering a general 30-Day Money-Back Guarantee since 1995 – long before the EU came up with the directive on mail order purchases. On top of that, in 2005 we decided to offer an extended warranty period of three years – out of our own pocket! Happy customers make us happy in turn, and we appreciate the family atmosphere that prevails in our shop.
I therefore invite you cordially to come visit our "campus" in Treppendorf near Bamberg (Bavaria) and to experience the "Thomann spirit" for yourself. Just follow your musical inclination - here's how to find us
Sincerely Yours,
Hans Thomann
Take a 360° Tour of Our Operation
Gui­tar De­part­ment
Light­ing/PA
Drum De­part­ment
Stu­dio De­part­ment
Piano De­part­ment
Brass & Wood­wind
Strings De­part­ment
Or­ches­tral Per­cus­sion
Ware­house
Ship­ping Centre
Am­phi­theatre
t.kit­chen
This is how you can reach us