The Rise of AI in Music – no worries?
The Rise of AI in Music – no worries?
There's a lot happening in the field of artificial intelligence right now. And that goes for music, too, both in terms of making music and producing it. Quite a few artists who have moved away from manual production are now using AI in the production process. From composition apps and mastering platforms to song identification tools and highly personalized playlists, AI is changing the way music is created and listened to. The promising technology of the future is still in its infancy, yet it has long been among us. As we all know, you're only afraid of what you don't know, right? Read more about this topic below…
---
Before we start: a few explanations about artificial intelligence
Many people are startled by the term "artificial intelligence", because a machine cannot be intelligent! In a philosophical sense, it can't be so, because it's only ever as smart as the human who feeds it. Even self-learning systems only get information that people have put together and can only rely on human evaluations. An AI lacks – at least so far – free will and the evaluation of something by its own taste. It has no consciousness of its own, even though scientists are already arguing about this. But: If you understand intelligence as the pure ability to solve tasks by thinking, then an AI can definitely do that.
AI: Recognise possibilities, seize opportunities
AI can be used to compose new music, create unique mashups, and also help create robotic actors. The terrain in which artificial intelligence can be used to create new things is simply limitless, and the possibilities are endless – always with the aforementioned limits imposed by programming or human provision of information. AI is also capable of creating lyrics with predetermined emotionality, creating previously unknown musical genres, and exploring the boundaries of music.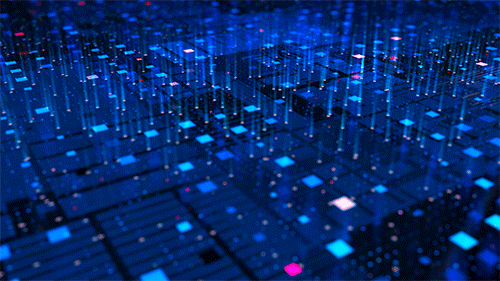 Just one of the other benefits is that AI-supported songwriting, with sometimes very unusual suggestions from the "digital box", can potentially alleviate writer's blocks. Music based in part on self-learning algorithms is like setting out for a digital horizon whose secrets are currently still deeply hidden. The only way to find out what the future holds is to keep at it. Always an encounter of the exciting kind: let's see what happens 😉. 
The song Eternal from the album Proto by Holly Herndon, full AI based album
Artificial Intelligence: Impact on the music industry for years
In fact, the impact of AI music is a visionary, but no longer an absolutely new topic. Rather, artificial intelligence has already been showing its impact within the music industry for years. AI-generated mindfulness ambient music, rights-free music generation for content creators, and automated mixing and mastering have matured into significant industries for about half a decade.
Similarly, streaming services' recommendation systems are based on AI algorithms. For example, artificial intelligence is used to analyze music and its specific characteristics, identifying patterns and rolling out personalized music recommendations based on them. AI and machine learning have long since changed the face of the music industry. Never before has it been so easy to create and listen to pleasing music.
Concerns are understandable, but fears tend to be unfounded
For sure, there are potential risks. Among the main fears is that AI-powered music could render human musicians and songwriters obsolete, replacing them and thus sending them into unemployment. These fears should be taken with a grain of salt, however. After all, there's one thing AI can't do: Being creative like a musician. The concern that AI music could lead to oversaturation among listeners due to repetitive sounds or styles also seems rather unfounded. After all, everyone still decides for themselves about their own musical taste. If a genre is potentially flooded with monotony, consumers automatically turn away, but do not reject music altogether. Against this backdrop, AI music could, at best, lead to an oversaturation of itself. 
As with every new topic since the invention of sliced bread, it remains imperative to use artificial intelligence ethically and morally, as well as legally. A copyright infringement by AI remains a copyright infringement; a song forged by artificial intelligence remains a forged song. Such scenarios are not created by AI in the first place. The given legal space is unaffected.
AI: Trying to decode Mozart's genome
In the meantime, there are various reference examples of how interesting projects have been implemented through the use of artificial intelligence. In 2021, for example, the music of the composer was visualized in several projects for the 100th Mozart Festival, which set out to track down the musical genome of the genius. A research team from the University of Würzburg had developed an AI with the appropriate name "Mozart Jukebox" as well as an app for augmented reality (AR). It was shown that there is not just one AI, but that it develops based on the actions of the users. Humans are therefore by no means left out in the cold.
Artificial intelligence resurrects musicians
Also from 2021 is the reincarnated release of "The Lost Tapes of the 27 Club." The only thing that was "real" about the recordings was the vocals. The vocals, however, did not come from the original artists, but from musicians from cover bands who had specialized in imitating their idols. Songs by Kurt Cobain with Nirvana, Jim Morrison with the Doors, Amy Winehouse and Jimi Hendrix were (re)composed with the Google AI Magenta. Then the music was created with digital instruments controlled by computers. The "Lost Tapes" was by no means the first musical AI project. There had already been music in the style of the Beatles, Bach or Beethoven.
AI: A special kind of human-machine cooperation
The fact that behind the compositions of current artists there is not only the "human factor" is hardly recognizable in many productions, as long as the AI is used with taste. Others quite deliberately direct the focus to digital technology. In 2018, for example, Taryn Southern launched her album with the significant name "I am AI," which was composed and produced with no less than four music programs: AIVA, Google Magenta, Watson Beat and Amper Music. 
Songs with data-driven voices and sounds
Holly Herndon, along with her partner Mat Dryhurst, developed the "baby AI Spawn," fed primarily by data-driven voices and sounds. She had already launched AI-based songs before, and ultimately the full album "Proto." Some also refer to Holly as the Godmother of AI music. Okay, there are certainly quite a few musicians who could claim this title for themselves. How about Kraftwerk, for instance?
Stylistic approximation by AI
It's interesting in this context that researchers have repeatedly attempted to analyze and recreate the individual stylistic nuances of musicians. For example, scientists at the SONY CSL Research Lab have had the first complete songs written by AI, developed on FlowMachines, a system that learns musical styles from a huge database. The song "Daddy's Car" is not by the Beatles, but it is composed in their style – at least as the scientists understood it.
---
We see that AI music holds visionary, and no less creative, options for how music could look and sound in the future. The uniquely human attribute – emotional creativity – will hardly be slowed down. After all, it is and always will be the driving force of humanity.