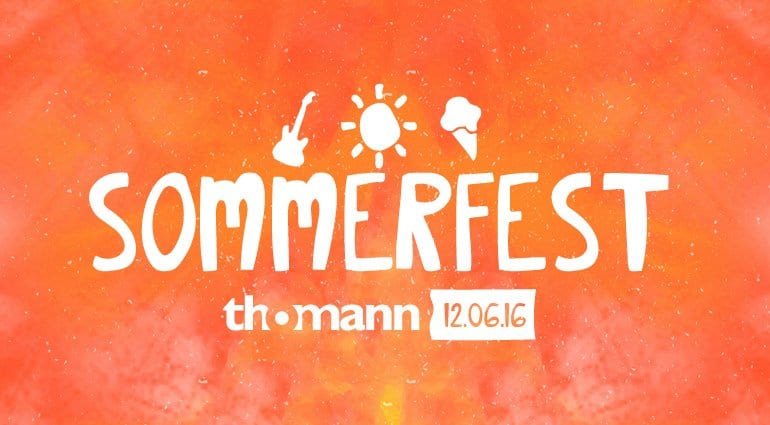 The big Thomann Sommerfest 2016
The big Thomann Sommerfest 2016
Treppendorf is going topsy-turvy: The 25th Thomann-Sommerfest will be held on the 12th of June and all are welcome to celebrate. For our guests, there will be 3 stages consisting of national and international top acts. The line-up was top secret, but today we reveal the mystery here on our t.blog 😉
3 stages with more than 20 concerts: The Electro-Voice stage, by the store entrance, the RCF stage by our office buildings and the Elixir stage in the auditorium, starting from 10:30 am for a day of nonstop live performances!
For your entertainment, we prepared various activities such as the Bose Sound Area, the Mapex Double Bass Race, the Marshall Posing Battle, the Roland Truck and the GoPro Try Out Truck. And at the Ortega Ukulele Jam or Remo Drum Circle, you will be able play music with other musicians. As for the little ones we have our Nino Kinderland to help develop their creativity in becoming the stars of the future.
Our t.kitchen as well as various food trucks are open to all hungry and thirsty festivalgoers serving a plethora of specialties. The central store will also be open, from 13:00 to 18:00 hrs. Admission is free – just put on your good mood, good vibes for some great times at Thomann's Sommerfest! We look forward to seeing you! 😉
Sommerfest- Activities
Nino Percussion Kinderland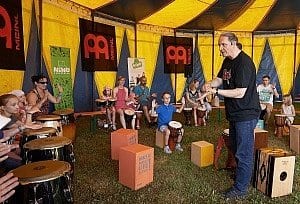 Percussion workshops for children and adults, a colorful bouncy castle and face painting to conjure up smiles on the young future stars. In Kinderland Nino, the children can develop their sense of rhythm while under professional guidance.
Roland Truck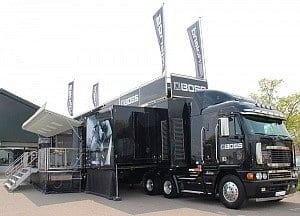 This multifunctional truck will park its huge stage right at our Sommerfest in Treppendorf. Equipped for a wide range of various activities, it can extend to an area of 110m2, accommodating our live performances, contests and competitions related to BOSS, Roland V-Drums and digital pianos.
Marshall Posing Battle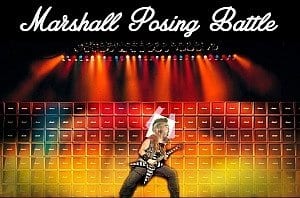 Show the world that you're a real rock star! Impress your friends on Facebook, Instagram & co, by posing in front of a massive wall of Marshall amps. Guaranteed fun and incredible prizes to be won!
Remo Drum Circle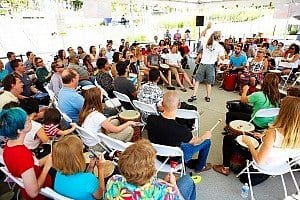 Imagine drumming together with a large group of people and feeling the rhythm in every inch of your body. Join this group of music enthusiasts of all ages on all kinds of Remo percussion instruments.

Bose Sound Area

Bose is going to show you plenty of things you can do with their F1 Flexible Array Speaker System. There will also be performances by beatboxer Mattias Norgren and Kiddo Kat.
GoPro Try Out Truck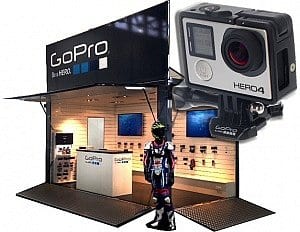 Go GoPro! Explore our Sommerfest by action-camera, take personal snapshots and freeze the best moments. The GoPro team is there to answer any questions and to send you with a camera on an expedition around Treppendorf.
Ortega Ukulele Jam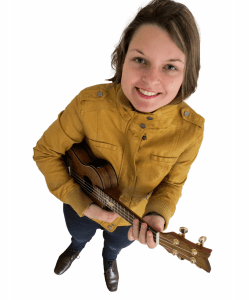 Good Hawaiian vibes guaranteed at our Ukulele Jam Ortega! Those who play an instrument may recognize that fast progress comes though jamming with others… and that is the goal of our Ukelele Jams. Aloha!
Mapex Double-Bass Race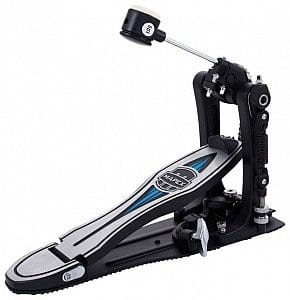 Watch out for sparks and smoke coming off of these pedals! Show us what you can do with drum pedals and win some great prizes! Both pros and newbies alike can win, just remember, the faster the better.
The Programme