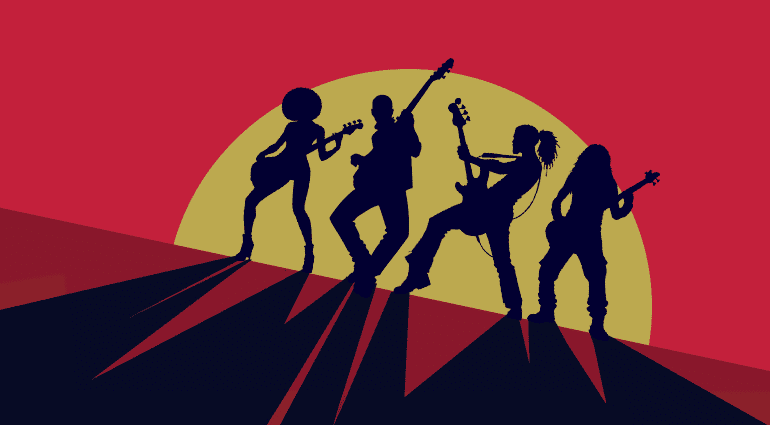 The Top 10 Bass Players 2023
The Top 10 Bass Players 2023
Any attempt to name the 10 best bass players of the year is doomed to fail – in a good way. With so many virtuosos in the low-frequency department, there's simply no way to include all important names in such a condensed list. Nevertheless, we've put together a – by no means exhaustive – list – of bass-playing heroes who are constantly pushing the limits of their instrument this year. Prepare to be impressed! 🎸
---
1. Marcus Miller
As a composer, arranger, and multi-instrumentalist, Marcus Miller is one of the most influential musicians of his time. Since the mid-1970s, the bassist has contributed to – believe it or not – more than 500 albums. These days, the slapping virtuoso, who has long become an undisputed icon of bass playing, concentrates more and more on his solo work. Over the course of his career, he was honoured with numerous signature models. This year, he embarked on his European Tour 2023, which continues into next year.
Young Marcus Miller 1980s Bass slap solo (David Sanborn live)
🎸 Marcus Miller basses available in our shop – click here!
---
2. Stanley Clarke
Stanley Marvin Clarke surely deserves a spot on this list. Clarke is known for his intricate slapping and his extraordinary virtuosity. He is considered a living fusion legend and one of the most important jazz musicians of the last four decades. But Clarke's contributions to the history of music since the 1970s extend far beyond jazz and fusion. He also received several Grammy awards and nominations, for example for Best R&B Instrumental Performance, Best Pop Instrumental Performance, Best Instrumental Composition, and many more. And he's still active on stage. His current tour takes him to Spain, Switzerland, and Germany, among other places. Open your eyes and ears and prepare to be amazed.
Stanley Clarke N'4ever, New Morning, Paris, July 11, 2023
---
3. Joe Dart
Vulfpeck /// Dean Town
Joe Dart Bass Solo 2023
---
4. Jeff Berlin
Jeff Berlin, who was born in 1962, is considered an American electric bass legend. For more than a quarter of a century, the New York native's outstanding, innovative solo playing has made him one of the most prominent musicians in his field, along with Jaco Pastorius, Stanley Clarke, and Alphonso Johnson. Jeff Berlin achieved worldwide recognition through his gigs and recordings with jazz and rock greats such as Pat Metheny, Van Halen, Rush, Bill Evans, and Stanley Clarke, not to mention such diverse musicians as Billy Cobham, John McLaughlin, George Benson, Issac Hayes, Yes, Alan Holdsworth, and many others. For his work, Jeff Berlin received numerous awards, such as being named "No.1 Jazz Bass Player" by Guitar Player magazine for two consecutive years in the late '90s.
Jeff Berlin Quartet -Falling grace
---
5. Flea
Flea exudes pure energy – not just as the bass player for the Red Hot Chili Peppers. Thanks to his presence on stage, he comes across as a true maniac with an exuberant character, which further emphasizes his musical talent. Born in Melbourne, Australia as Michael Peter Balzary, the bassist, studio musician, and actor is known for his complex playing style, seriously wacky bass lines, and also for his political activism. As a member of the Chili Peppers, he was awarded a star on the Hollywood Walk of Fame in 2022.
Flea – Epic Bass Solo
---
6. Nathan East
He neither knows nor accepts any stylistic boundaries, and his list of credits must leave anyone speechless. Nathan East has played with so many top-level musicians that the list reads like the Who is Who of rock, pop, and jazz history. It begins with Eric Clapton, Toto, and Phil Collins, and by the time we get to Michael Jackson, Beyoncé, Herbie Hancock, and Al Jarreau, it still goes on and on. Oh, and he's also a founding member and the bass player for the jazz group Fourplay. While Nathan received a total of seven Grammy nominations, he never ended up winning one. But that's just a matter of time.
Nathan East Bass Solo zu Toto "Africa"
---
7. Pino Palladino
Pino Palladino is best known for his exceptional abilities on fretless bass, for example with Paul Young, Claudio Baglioni, Joan Armatrading, and Oleta Adams. The Welsh bass player with Italian roots has also worked as a sideman with top artists such as Adele, Phil Collins, and David Gilmour of Pink Floyd. His time as a member of the John Mayer Trio is equally legendary. After a six-year hiatus, he took to the stage with them again for a reunion concert in New York City, headlining the Love Rocks Festival. The audience was blown away – which doesn't come as a surprise with this level of virtuosity. He's currently touring solo.
John Mayer Trio – Love Rocks NYC March 9th, 2023
---
8. Rex Brown
During the pandemic, Rex Brown, the bass player for Pantera, suffered the same fate as so many of us. Due to his Covid infection, he ended up missing a large number of tour dates. But it was clear that he would return for this year's reunion tour. Along with drummer Vinnie Paul, Brown formed Pantera's rhythm section and played a significant role in the development of Groove Metal. And did you know that this pioneer of harder styles used to play the tuba?
Rex Brown – Harke Bass Clinic Highlights in New York City
---
9. Ida Nielsen
The Danish bass player, multi-instrumentalist, and composer Ida Nielsen is considered one of the best of her trade. Besides playing bass for Prince for six years, she's known for her high-energy funk shows with her band "The Funkbots". With her intense playing and occasional slapping, Ida is a master of funk and soul grooves. 2023 marked the release of her sixth solo album as a bassist and singer, "More Sauce, Please!". Her statement: "My band is a bass band. My instrument should be allowed to breathe."
Ida Nielsen – Thema Been Trying – More Sauce, Please!
Ida Nielsen & The Funkbots – Let's Work (Live) La Cave, Argenteuil – 10.03.2023
---
10. Victor Wooten
Victor is known for his complex R&B lines with jazz influences. Many say that he started where Jaco Pistorius left off, but with a much larger helping of funk. While you might think that it's nearly impossible to develop anything truly new on bass at this point, he managed to invent playing techniques like double slapping and many more. Bass Player magazine named him Bass Player of the Year three times. He spent most of 2023 touring with his band in Australia. Check out Victor Wooten instruments and accessories here
Victor Wooten bass solo with Cory Wong Chicago 2023
The Wooten Brothers – Sex Machine
---
---
Your favourite bassists of 2023?
We'd love to find out who is your current hero on bass! Let us know in the comments. Can we set a new record for the longest list in the comments? 😉