International Music Day & Yehudi Menuhin
International Music Day & Yehudi Menuhin
#ThePowerofMusic
International Music Day is today, October 1st! But what does this even mean? Where and when did this start? Who decided that October 1st would become International Music Day? These questions, and more, will be answered in the following article. One thing is for certain: The Power of Music was involved!
?️?
---
International Music Day was set up in 1975 by the International Music Council (IMC) which was being led by then-IMC President Yehudi Menuhin. The International Music Council (IMC), founded in 1949 by UNESCO, is the world's largest network of organisations and  institutions working in music. The International Music Council promotes access to music for all and the value of music in the lives of all peoples. Through its members and their networks, IMC has direct access to over 1000 organisations in some 150 countries and to 200 million people eager to develop and share knowledge and experience on diverse aspects of musical life. The council aims to protect 5 specific rights of musicians and anyone who desires to create music: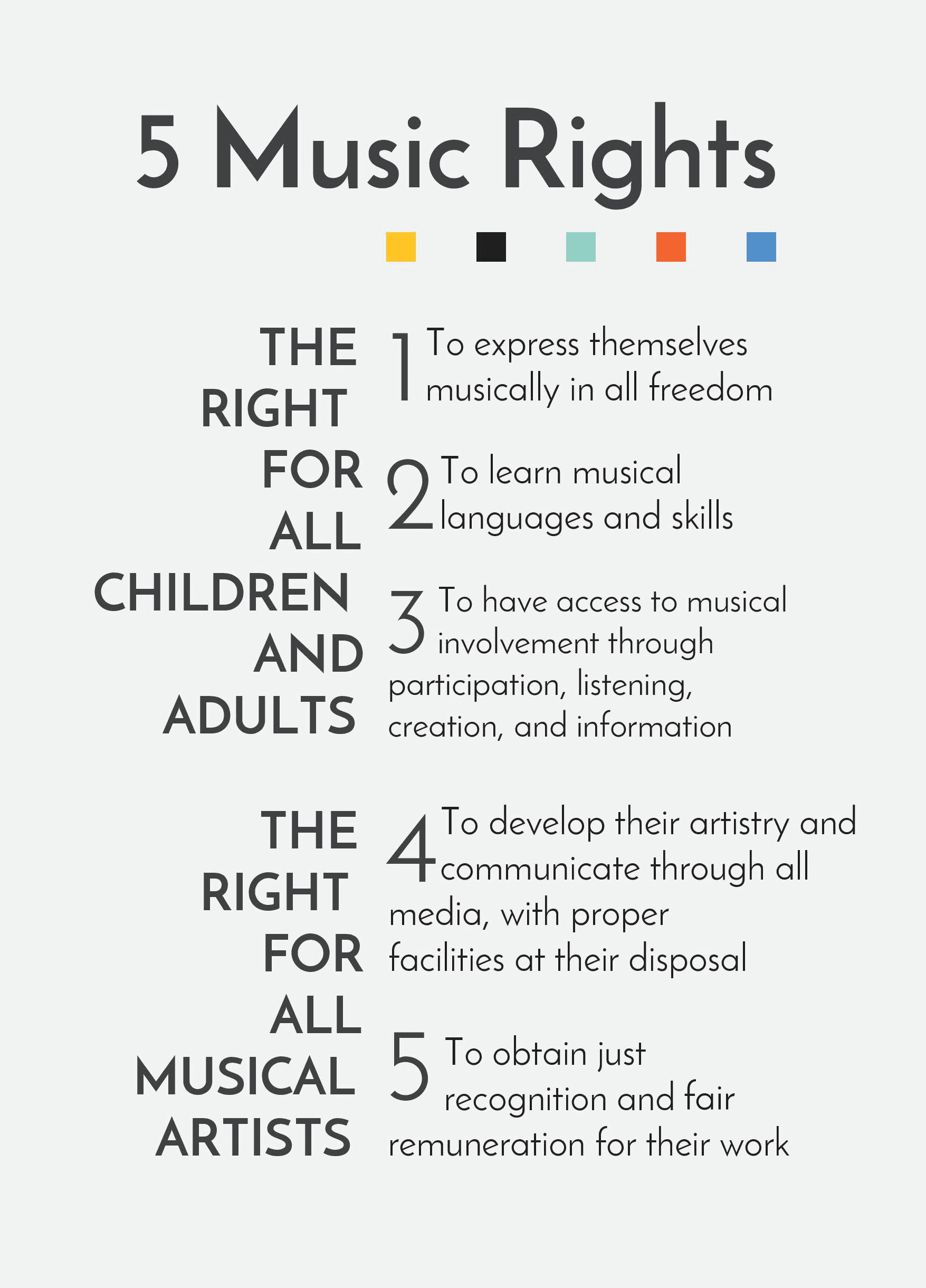 ---
Who is this Yehudi guy?
Yehudi Menuhin was the president of the IMC between 1969 and 1975. Known as the 20th century's greatest violinist and a child prodigy, Menuhin was born in 1916 and started playing violin at the age of four, instructed by Sigmund Anker. He made his Carnegie Hall (NYC) debut in 1927 at the age of 11! Menuhin was also an advocate of musicians' and listeners' rights. One of his major accomplishments was taking classical music from the confines of the music hall and making it accessible to people of all socio-economic backgrounds.
---
International Music Day
Later in his life, after being knighted, earning several awards and gaining international fame and respect, Menuhin was appointed president of the IMC. In 1975 he declared International Music Day on October 1st. Three goals were outlined by Menuhin in a letter to all IMC members dated November 30, 1974:
the promotion of our musical art among all sections of society;
the application of the UNESCO ideals of peace and friendship between peoples, of the evolution of their cultures, of the exchange of experience and of the mutual appreciation of their aesthetic values;
the promotion of the activities of the International Music Council, its international member organizations and national committees, as well as its programme policy in general.
(source: http://www.imc-cim.org)
---
The Yehudi Menuhin Legacy
With Menuhin's legacy, the International Music Council continues to help millions of people reach their musical potential, regardless of their race, gender, socio-economic status or circumstances and continues to spread the power of music to anyone willing to listen or participate.
In the video below Yehudi Menuhin performs Beethoven violin concerto, in 1962 at the International Concert Hall, with the London Symphony, a perfect illustration of the power of music ⚡✊️?
---
How will you celebrate International Music Day? Do you have any suggestions or plans? Let us know in the comments below! ?