Best Apps for Musicians in 2023
Best Apps for Musicians in 2023
Apps, Apps, Apps… It's undeniable that we are currently in the app era. Our smartphone has become part of our day to day lives and also its so ever present in the music making process. Creative professionals are always striving to be more productive and innovative, and trying to stay ahead of the game. We've put together some of the best apps for musicians in 2023 that will make life on the road and in the studio a lot easier!
---
Music Production Apps

Ableton Note
Looking for the best apps for musicians in 2023 to start new musical ideas and experiment with sounds? Look no further than Ableton Note, a cutting-edge digital audio workstation designed to help musicians create and record their best work.
With a curated selection of sounds and effects at your fingertips, one of Note's standout features is its ability to record and manipulate sounds from the world around you using your phone's microphone. This makes it easy to create your own unique sound palette and experiment with different textures and tones.
Ableton Note is perfect for creating songs and textures when you're on the go, just by using the tools available in your smartphone! A go-to app for musicians in 2023

Sountrap by spotify
Multi-track and collaborate together to create music. Designed alongside musicians and artists Soundtrap Capture, by Spotify, is a multi-track recording app for on-the-go music capture, songwriting and creation.
Sketch ideas by using Soundtrap Capture to record, layer, edit and share beats and songs whenever inspiration strikes. Invite friends, music makers and your collaborators by sharing links over messaging apps, email or social media, easily and intuitively.
Sountrap is available for both iOS and Android makes it seamlessly easy to create your tracks using the integrated web browser DAW.
Download Sountrap for Android | Download Sountrap for iOS
Garage Band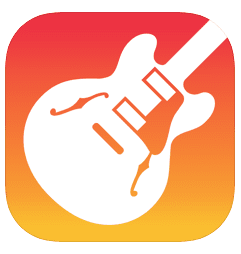 Still the top dog among the music apps is GarageBand. This Apple classic has been around for a few years and is still as up-to-date as ever due to the updates. It's an easy-to-use yet feature-rich app that lets you create full compositions on your mobile phone. A guarantee for reasonable organization and music creation, and a must download for best apps for musicians in 2023!
Roland ZenBeats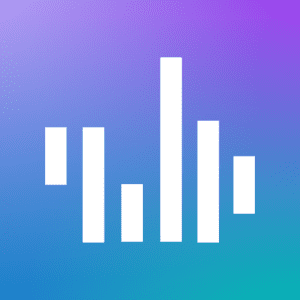 Don't worry Android users, we've got you covered! Many apps for musicians are only available on iOS, however, we have went above and beyond to give you some great Android music apps as well! Definitely one of the best apps for musicians in 2023 for both Android and iOS is Roland ZenBeats!
Roland Zenbeats is a mobile-friendly music creation app with a vast selection of modern and legendary sounds. With over 14,000 presets to choose from, musicians of any level can create beats, multitrack songs, or sample the world around them. Whether you're a beginner or a seasoned professional, Zenbeats is the perfect app for unleashing your creativity and making music anywhere, anytime.
Download ZenBeats for Android | Download ZenBeats for iOS
All-in-one Teaching Apps
Fender Play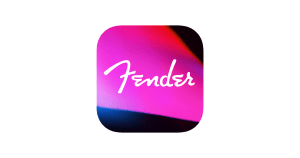 Learn to play guitar from the most trusted name in music. Fender Play makes it easy to learn how to play acoustic guitar, electric guitar, bass guitar, and/or ukulele.  This guitar learning app is designed for players of all skill levels, from beginners to more seasoned musicians and from kids to adults.
With Fender Play, you'll learn guitar from knowledgeable instructors with a robust curriculum packed into bite-sized video lessons. Learn to play hundreds of guitar chords, scales, songs, and riffs at your own pace. Fender Play has an extensive library of songs for you to play, making it the best app to learn to play guitar by trying your hand at songs you love.
Download Fender Play for Android | Download Fender Play for iOS
Yousician (Guitar/Piano/Ukulele)
Yousician is your personal music teacher for Guitar, Piano, Ukulele, Singing and Bass! Learn and play thousands of songs on your real instrument with clear, instant feedback as the app listens along. Learn at your own pace, whenever and wherever you want. The app listens to you play and gives instant feedback on your accuracy and timing. Yousician is one of the top ranking apps for musician's in 2023 on both Google Play and App Store! Go Check it out!
Download Yousician – Learn Guitar for Android |
Download Yousician – Learn Guitar  for iOS
Sheet Music Apps for Musicians
forScore
forScore is the music reader for the iPad. Its functionalities include much more than just the ability to store sheets, it's a great solution to manage, modify and compose songs. The app is user-friendly, the design is bright and the notes are easy to read. The sheet music can be added as PDF via a Dropbox folder, exchanged via Bluetooth or photographed with the camera. Then the scores can be organized, displayed and edited in different ways.
iReal Pro

Practice makes perfect. iReal Pro offers an easy-to-use tool to help musicians of all levels master their art. It simulates a real-sounding band that can accompany you as you practice. The app also lets you create and collect chord charts of your favorite songs for reference. It was awarded one of the best inventions in 2010 by the Time's Magazine, and we believe that it is still one of the best app for musicians.
Download iReal Pro for Android | Download iReal Pro for iOS
Tuning & Metronome Apps
SoundBrenner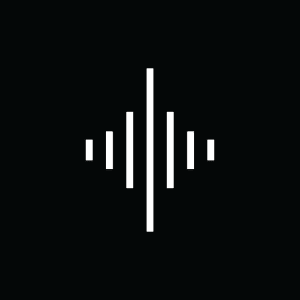 An intuitive interface, packed with all features you need to practice your tempo. Powerful customization, rock-solid precision and world class setlist management. The Metronome by Soundbrenner is a must-have for every musician. And almost everything is free! This powerful app when synced up with Soundbrenner's Pulse, a wearable wrist metronome, will make you a much better musicians thanks to it's cutting-edge technology. Tap the tempo, feel the vibrations and start playing!
Download The Metronome by Soundbrenner for Android |
Download The Metronome by Sondbrenner for iOS
GuitarTuna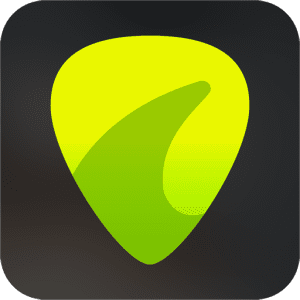 Get in tune and play your favorite songs with GuitarTuna, the world's #1 tuner app! Fast, accurate tuning across 15 instruments including guitar, ukulele, and bass. This tuner is another gem from the same company which created Yousician. With this app you can always tune your instrument no matter where you go, and it's useful especially for forgetful musicians who don't remember if they brought their pedalboards or not!
Download Guitar Tuna for Android | Download Guitar Tuna for iOS
Music Transcription Apps
Moises
We believe that this is the #1 App for musicians. Moises allows you to isolate or remove vocals, drums, bass, guitar, piano and more from any song and play and sing with your favorite artists in any key, at any speed. This app allows you to listen carefully to specific arrangement parts that are often clouded in the mix. This element is fundamental when learning new songs by ear or if you're into transcribing music. Some of its unique features are: AI Audio Separation, Smart Metronome, Chord Detection and Audio Speed Changer. Moises is the one and only music transcription app you will ever need!
Download Moises for Android | Download Moises for iOS
---
We hope this article was helpful for you and your band! What other apps have you been using? Which of do you think is the best apps for musicians in 2023? Please let us know in the comments, we'd love to learn about more great apps! Happy music making!