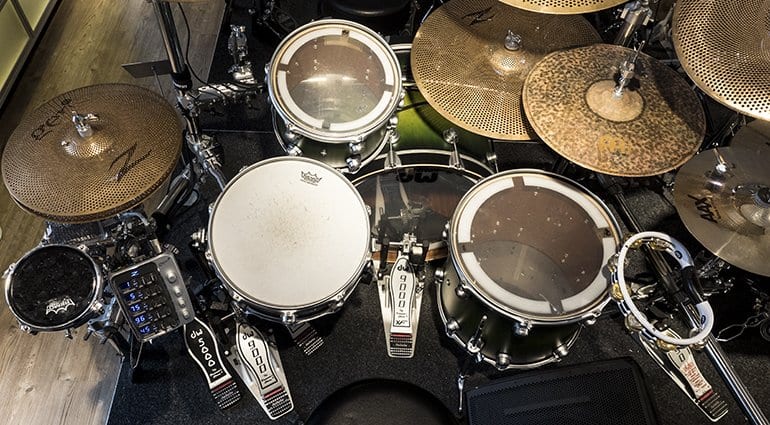 10 tips to expand your acoustic drum set
10 tips to expand your acoustic drum set
Small percussion instruments, additional drums, electronic pads or exotic cymbal sounds – new sounds bring more fun and action into the life of a drummer. Drummers have the ability to easily integrate new things to their existing setup. Many other instrumentalists don't always have this luxury! Here are 10 tips to help you expand your acoustic drum set.
---
Side-Snare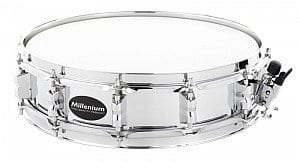 The Side-Snare traditionally goes next to the hi-hat and can create high-pitched additional funky snare sounds. If you're a fan of fat muffled sounds, a deeper snare like the Gretsch 13 "x07" Silver Series Ash -SN will do the trick. And for an instant "wet sound" try the Big Fat Snare Drum original 14″ snare topper.
Drumset timbale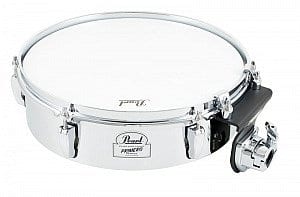 Timbales are loved by many and not just among ska and reggae drummers. The Afro-Cuban version packs a pinch of Latino sound to your drumset. You can easily mount them on your drums using a clamp or tom holder. And if one timbale is not enough, you can double the action with a LP 845-K Mini Timbales Set .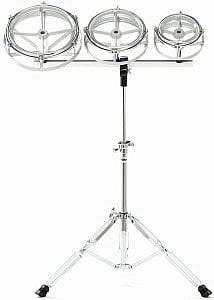 Octobans and Roto Toms provide bright and melodic sounds. The slender Octobans made famous by Stewart Copeland and Simon Phillips, are distinguished by their length and characterized by short and percussive sounds. Roto Toms such as the RT6810 from Millenium are great additions. By turning the frame, you can easily change the pitch of each roto tom to play the right tune.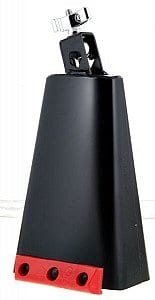 Whether it's Guns'n'Roses or Blue Öyster Cult – in rock music there were several songs that needed a cowbell. But not enough! For high-pitched sounds á la Black Magic Woman there's Cha Cha Cowbells. The LP timbales Bell delivers a bright, but not quite as brutal sound. Cowbells can either be mounted to the bass drum or fixed to your kit with a multi clamp.
Drummer Tambourine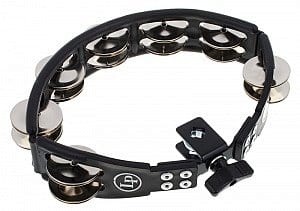 The classic Drum Set-tambourine is played with drumsticks and can be attached to a cymbal stand by means of a percussion-holder. For John Bonham and classic rock fans, there is the hi-hat tambourine, which gives a beautifully rich sound. You can give your drums and cymbals a jingle accent with a Ching Ring, which can be placed directly on any hi-hat or cymbal.
Effect Cymbals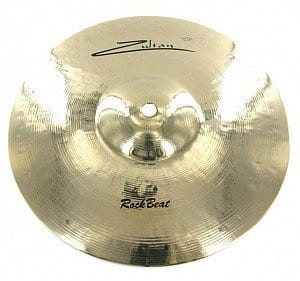 Hi-hats, Ride and Crash Cymbals are often the standard for any drum kit. Add some spice with a small Splash cymbal for example for lively sounds, or a China Cymbal for a somewhat brutal flavour, or Stacks for short, trashy sounds.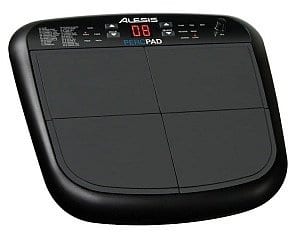 Whether percussion sounds, an electronic bass drum or a fat disco snare – electronic sounds are easily added with a sampling pad, such as the Alesis PercPad Percussion Pad. For more professional applications, such as when working with click tracks or loops, or your own sounds, there is the SPD-SX from Roland .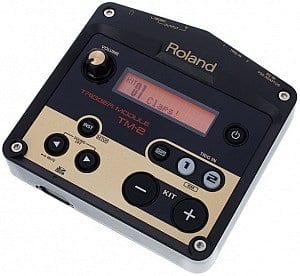 Hybrid drumming, i.e. mixing acoustic and electronic drums, is all the rage. The TM-2 module from Roland and suitable triggers for snares, bass drums or tom toms transforms your acoustic set into a hybrid set. Now you can either mix your acoustic drum sounds with the electronic sounds or replace them completely.
Double bass pedal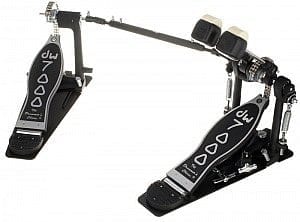 Whether for blast beats or complex patterns – a double bass pedal will give you more variety in your grooves and fill-ins. For beginners, the robust and smooth DW 7002 pedal with chain drive is highly recommend. Those addicted to speed, should definitely look at the high-end aluminum models of Trick Drums.
Cable Hi-Hat and X-Hat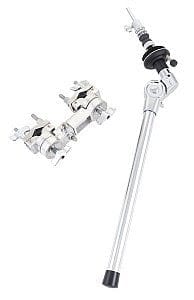 In doublebass playing, it is incredibly convenient to have a second hi-hat on the other side of the drum kit. This not only gives you a second sound, but supports open handed playing. The easiest way to do this is with an X-Hat. An affordable example is the X-Hat Hi-Hat from Millenium. You can also move your hi-hat to any location in the setup, and open and close it with a remote cable as you would a regular hi-hat.