10. Accesories and Care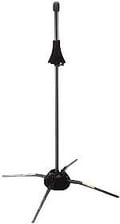 Stands
The slide of a trombone is surprisingly delicate. The smallest knock or dent can have a big impact on the movement of the slide. While it's not a hugely expensive job to have dents removed professionally, it's obviously best to try to avoid any damage at all. Remember that each knock or dent stretches the metal of the slide, and it's impossible to 'unstretch' once it's happened. Stands are relatively inexpensive, and are the best way to avoid damage to your instrument, short of putting it back in its case!
Gig Bags
Hard trombone cases are not only heavy, but also quite unwieldy. A 'gig bag', especially for younger players, can make it much easier to transport the instrument. Be careful to choose one that gives the instrument adequate protection, especially the slide section.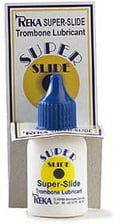 Oils
The trombone slide and tuning slide need a fair amount of oil or 'slide grease' to ensure smooth operation. Many professional players oil their slides daily and keep them continually moisturised with a water spray. This minimises wear and tear and helps the instrument last longer.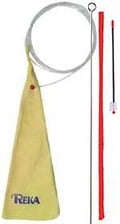 Cleaning
It's important to keep your trombone clean, both inside and out. Any 'matter' on the instrument is likely to cause corrosion, but a build-up of dirt on the inside bore of the instrument is unavoidable. Many products are available to help you keep your trombone in good clean working order, but it's never a bad idea to give it a bath!
Trombones översikt