7. Humbuckers
As we have seen, humbucker pickups consist of two separate coils. Originally the two coils were simply connected in series inside the pickup with a single output so that it could be treated exactly as a single coil. More recent designs usually have separate leads for each pickup – four in total plus ground, which can be connected in various different ways.
Let's call these four connections A, B, C and D.

Method 1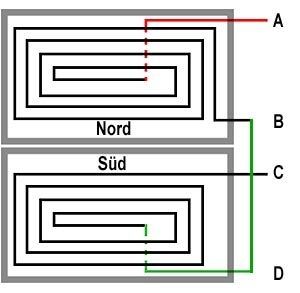 connecting A to C (or B to D) places the two coils in series, giving the standard humbucker sound.
Method 2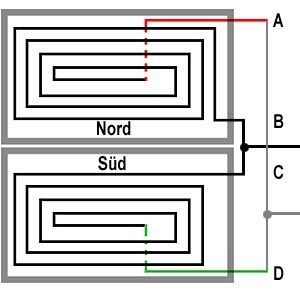 connecting A to D and B to C results in a parallel configuration. This generally has a slightly thinner and clearer sound, with a lower output comparable to that of a single coil.
Method 3
one coil may be disconnected altogether, resulting in a genuine single coil sound with all its pros and cons.
Pickups översikt