8. Special types
Adjustable Pedals
Some manufacturers have taken the classic pedal design, and added the flexibility of allowing the musician to tailor those important parameters we looked at earlier, both to suit the player's individual needs and the musical situation. These new versions of vintage products offer user control of the sweep range, Q-factor and boost amount - the jack-of-all-trades wah-wah is now among us!
Signature Models
In addition to their standard models, some companies are prepared to offer customised versions of existing products to high-profile celebrity players. Not only does this cater for the guitar hero's personal needs, but it's also a great marketing ploy, being perhaps unfairly implicit that "You too can have the sound of the greats!". It should always be emphasised that the only way to sound exactly like Steve Vai, is to be Steve Vai! However, collaboration between players and manufacturers does produce innovation, and can only be an interesting and healthy venture.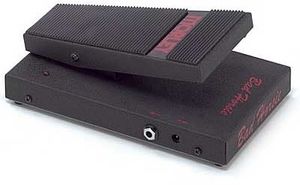 An interesting feature of the VAI-1 variant is that the wah-wah effect is switched on simply by placing your foot on the pedal. To bypass, remove the foot!
Fuzz-Wah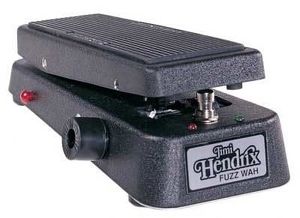 Dunlop have created the most notable example of the Fuzz-Wah by combining their Jimi Hendrix Wah-Wah and Jimi Hendrix Fuzz into one pedal, with the distortion duplicating the Hendrix sounds of the 60s. This distortion is considered to be a distinctly different sound from that obtained by simply overdriving a guitar amp, and so owners of the Jimi Hendrix Fuzz-Wah benefit from a second distortion option, in addition to the wah effect.
Zestawienie Wah Pedals