2. Definition
In the field of electronics, the term 'modulation' refers to various ways of combining two signals, usually a fixed-frequency 'carrier' signal and a variable 'message' signal, enabling a communication or audio signal to be transmitted efficiently. This concept is central to radio and TV broadcasting, telephone services and internet communication. Many different types of modulation are used, although most are some form of either 'amplitude' or 'frequency' modulation. Even a brief discussion of these processes would quickly get very technical indeed – for now it's enough to know that they exist!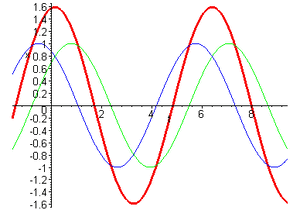 In the realm of audio effects, the term is used rather more loosely to describe a number of effects which are produced by applying one of these processes to an audio signal in order to achieve a particular sound. We'll concentrate here on the sounds produced, but understanding a few technicalities can help to make things clearer.
Popular modulation effects include chorus, flanging, phasing and tremolo. Today's musicians routinely reach for effects pedals, rack units or plug-ins to achieve sounds which were originally produced by mechanical means, whether by using dedicated hardware or tricks of the trade to coax unusual sounds out of ordinary studio and stage equipment.
Let's take a closer look at both the origins of some of these sounds, and their contemporary versions.
Zestawienie Modulation Effects Pedals