9. Practice Tools
Many guitarists find they perform better when their fingers are "warmed up"; unfortunately, it's not always possible to take a guitar or to find space to play it.
Gripmaster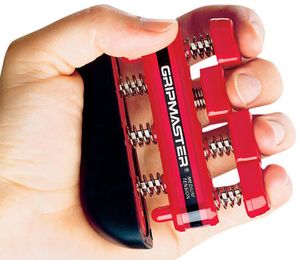 The pocket sized Gripmaster can be used with either hand. This is especially useful when travelling.
Shredneck
The Shredneck is a little larger, but has the advantage of having actual strings and frets. The tuning pegs act as a means to vary the string tension – useful for practising string bending to build finger tension.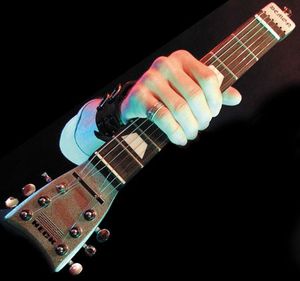 Many pocket sized electronic devices are also available for helping you with transposition and chord finding problems, many of these also come equipped with metronomes and tuners and even pitch-shifting, allowing you to vary the speed or pitch of a CD or mp3 file. This can be great for learning and practising tricky solos.
Zestawienie Guitar Accessories