Thomann cadeaubon
De Thomann-cadeaubon is het perfecte geschenk voor elke muzikant ! U kunt hier eenvoudig en snel uw cadeaubon bestellen en er uw vrienden, familie en collega-muzikanten een groot plezier mee doen.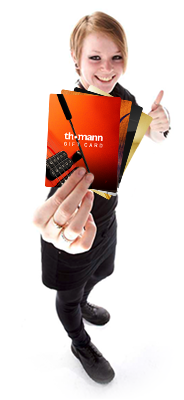 infor­matie over de Tho­mann-cadeaubon
Tegoed vervalt nooit!
De Thomann cadeaubon vervalt nooit ! De bon kan altijd gebruikt worden voor betaling van bestellingen - ook voor deelbedragen en kleinere aankopen.
Verzending via post, email of SMS
Na aankoop kunt u de tegoedbon simpel uitprinten of laten e-mailen, SMS-en of per post laten toesturen aan de ontvanger.
Waar vind ik mijn gekochte cadeaubon?
Cadeaubonnen zullen overzichtelijk op uw klantencentrum worden getoond en beheerd. Hier kunt u uw aangeschafte cadeaubon ook later nog aan een vriend sturen.
Cadeaubon lokaal of online verzilveren
Voor het inwisselen van de cadeaubon heeft u het cadeaubonnummer nodig. Dit kan op www.thomann.de direct in het winkelmandje worden aangegeven of gebruikt worden in de winkel van muziekhuis Thomann voor alle aankopen.