5. Types
Getting the right wireless system depends on the application – are a solo singer, a corporate presenter, an aerobics teacher or a saxophonist? Each microphone and transmitter type should be chosen with the intended use in mind. Following are the most common mic/transmitter combinations, along with a brief explanation of their applications.
Handheld Mics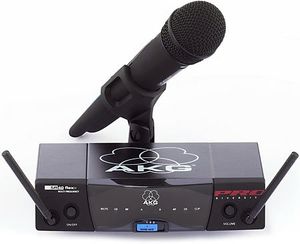 Ideal for singers on stage, presentations or audience participation shows, where a mic needs to be passed from one person to another.
Instrument Clip-on Mics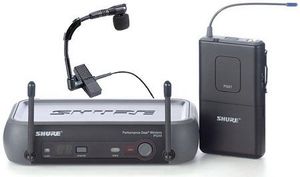 Specially designed for wind instruments where the mic is usually attached to the bell, and the transmitter worn by the player so that soloists are not tied to the mic stand - perfect for JB horn moves! Of course the instrumentalists most commonly wanting to go wireless are guitarists – this is a subject in itself, so please see our separate guide to this topic.
Lavalier Mics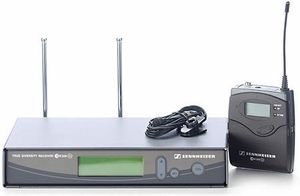 Aimed at presenters and public speakers, these small microphones clip onto clothing whilst a wire runs underneath and connects to a small belt-pack transmitter which runs on batteries. They are unobtrusive, and allow the speaker to make full use of the stage. Very small versions of these mics are often used in theatres and hidden in hairpieces or camouflaged with make-up.
Headset Mics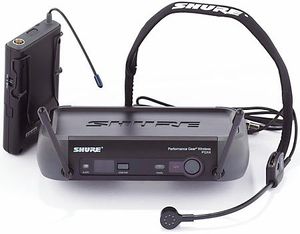 Like Lavaliers, these connect to a belt-pack transmitter and are designed for those on stage making vigorous movements, or where high volumes require the mic to be very close to the mouth. Prime examples are singing dancers and guitarists, drummers, fitness instructors (look for sweat-proof headsets) and demonstrative presenters, where a lavalier might pick up clothing noise as they wildly gesticulate!
Radio Mics panoramica