5. Cables
Reliable cabling is essential for any serious guitarist – no-one wants a legendary solo to be being ruined by a crackly lead. Obviously, this doesn't just apply to your instrument cable, but all connections in your setup, including patch cords and transformers. It's never a bad idea to carry a few spares, but probably wise to resist the temptation of carrying two identical rigs to every rehearsal or gig.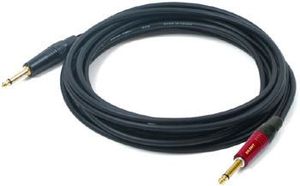 There's not an awful lot to know about choosing cables - the important thing is to buy the best quality you can afford and to keep cables as short as possible.
Many manufacturers now offer a lifetime guarantee. While it would be nice to think that crucial leads will never go wrong, it's much more likely that it will, and probably at the worst possible time. Carry a spare or two, and if the worst should happen, at least you may not have to foot the replacement bill yourself.
Guitar Accessories panoramica