Menü

A Thomann 130 országban található, közel 10 millió ügyfelével, katalógusában mintegy 80.000 termékkel a hangszerek és fény-, ill. hangtechnikai berendezések legnagyobb csomagküldője a világon. Mi magunk is zenészek vagyunk, és a zene nekünk is szenvedélyünk, akárcsak neked. Cégünk számára egyetlen dolog áll a középpontban: te, a vásárló.

Vásárlóink számos oldalon találhatnak tájékoztatást és elérhetőségeket, így igyekszünk biztosítani a vásárlás előtti és utáni teljes körű tájékoztatást. Emellett a közösségi médiában, többek közt a Facebookon vagy a Twitteren található csatornáink is elérhetők mindenki számára.

Szolgáltató csapatunk nagyobbrészt zenészekből áll. Ügyfeleinket örömmel kísérjük végig a vásárlás előtti szaktanácsadástól egészen a karbantartásig vagy javításig vezető úton.

Szakosodott osztályaink és mesterműhelyeink révén szavatolni tudjuk a szakavatott tanácsadást és a gyors karbantartásokat. Ez természetesen hatással van az árakra is - persze a vásárlóink javára.

Nem csak a webáruházunk áll rendelkezésedre. Fórumok, alkalmazások, blogok és még számos egyéb is elérhető kínálatunkban, teljes mértékig a zenészek igényeire szabott extrákkal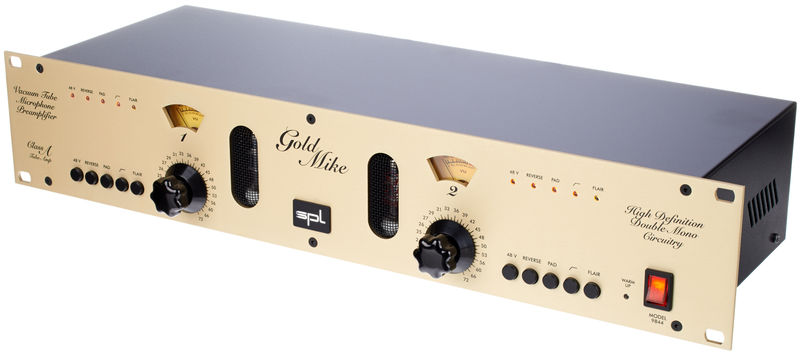 2-Channel Tube Pre Amp with Class-A Technology
The sound quality of the two-channel device is shown to its best effect when particularly recording vocals or acoustic instruments. High precision and naturalness help every vocal timbre to develop fully and emphasise the sound character of acoustic instruments. Since even the differences of the used microphones are shown clearly up to the finest nuances, the Goldmike gives a lot of room to experiment.
The lively sound quality and extreme low noise predestine the Goldmike for digital recording. The dual-mono construction of the class A tube amp guarantees a perfect channel separation and thus enables high spatial imaging for stereo recordings from piano to choir.
With the Goldmike reinforcements up to 72 dB are possible. A full tube preamp can't reach those values. The tube/ IC design of SPL, however, combines the tonal qualities of tubes (improved spatial imaging, high in detail, pleasant soft focus) with high, very linear amplification performance and excellent common mode rejection. Thus the Goldmike is the perfect pre amp, even for high-end HD recording, as the dynamic range of 111 dBu proves: This value is above the, in practice, achieved values of 24-bit recording.
Equipment: The FLAIR circuit enhances the presence and clarity of the signal and allows sound optimisation while recording in particular for voices.
In addition, the Goldmike has a high pass filter at 50 Hz, phase reverse switch, 30 dB pad, 48 V phantom power with separately filtered power supply, high quality Alps potentiometers, crackle-free switches, five LEDs for each channel, two illuminated VU meters, star point grounding for best sound quality, thick conductors for stable voltage supply, a complex filtered power supply (6000 µF in the main power supply, 400 µF in tube power supply), symmetrical XLR inputs and outputs as well as unbalanced jack outputs. The ground-lift circuit helps to avoid ground loops.
Dynamic Range 111 dB

Reinforcements to 72 dB

Two separate mono pre amplifiers

Suitable especially for HD recording

48V phantom power

Phase reverse switch

Pad function

Low cut filter and "FLAIR" circuit

Improved vocal presence

Very clear, warm sound

XLR Mic input

XLR Line out symmetrical, 6.3 mm jack unbalanced line out

19" Rackmount 2U
További tudnivalók
| | |
| --- | --- |
| Channels | 2 |
| Number of microphone inputs | 2 |
| Instrument input | No |
| Tubes | Yes |
| Compressor/Limiter | No |
| Equalizer | No |
| De-Esser | No |
| Phantom power | Yes |
| Phase Reverse | Yes |
| External effect loops | No |
| Analogue Outputs | XLR, jack |
| Digitale Outputs | None |
| Headphone connection | No |
| Level Meter | Yes |
Minden darab elkelt
Nem választottál ki terméket
* Minden ár ÁFÁ-val plusz
szállitási költség
. Díjmentes csomagszállítás 298 € érték fölött Ajánlatok csak a készlet erejéig. Nyomdai hibákért és tévedésekért nem vállalunk felelősséget. A számlákat kizárólag EUR pénznemben állítjuk ki.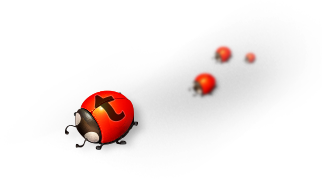 Visszajelzés
Hibára bukkantál, vagy mondani szeretnél valamit az oldallal kapcsolatban?
Örömmel fogadjuk a visszajelzéseket, és igyekszünk a lehető leghamarabb megoldani az általad észlelt problémát.
ID: 123370 © 1996–2021 Thomann GmbH Thomann loves you, because you rock!