Menü

A Thomann 130 országban található, közel 10 millió ügyfelével, katalógusában mintegy 80.000 termékkel a hangszerek és fény-, ill. hangtechnikai berendezések legnagyobb csomagküldője a világon. Mi magunk is zenészek vagyunk, és a zene nekünk is szenvedélyünk, akárcsak neked. Cégünk számára egyetlen dolog áll a középpontban: te, a vásárló.

Vásárlóink számos oldalon találhatnak tájékoztatást és elérhetőségeket, így igyekszünk biztosítani a vásárlás előtti és utáni teljes körű tájékoztatást. Emellett a közösségi médiában, többek közt a Facebookon vagy a Twitteren található csatornáink is elérhetők mindenki számára.

Szolgáltató csapatunk nagyobbrészt zenészekből áll. Ügyfeleinket örömmel kísérjük végig a vásárlás előtti szaktanácsadástól egészen a karbantartásig vagy javításig vezető úton.

Szakosodott osztályaink és mesterműhelyeink révén szavatolni tudjuk a szakavatott tanácsadást és a gyors karbantartásokat. Ez természetesen hatással van az árakra is - persze a vásárlóink javára.

Nem csak a webáruházunk áll rendelkezésedre. Fórumok, alkalmazások, blogok és még számos egyéb is elérhető kínálatunkban, teljes mértékig a zenészek igényeire szabott extrákkal
Choosing a Beginner's Instr.
The first hurdle though, is to decide on which instrument to learn?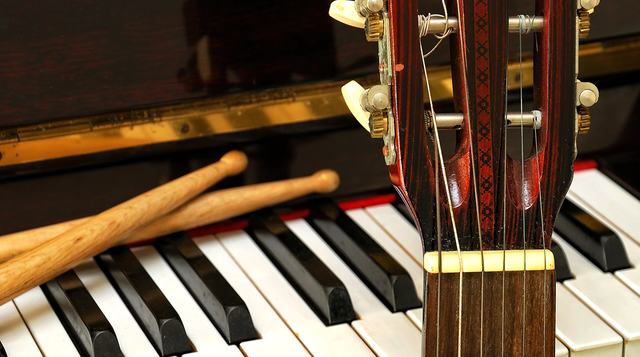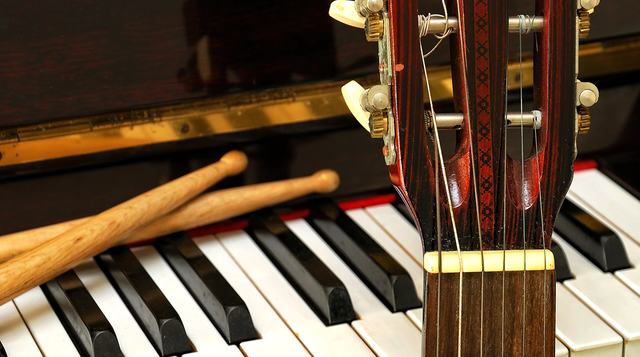 Welcome to our Online Advisor to help you Choose a Beginner''s Instrument.
Learning how to play the piano, clarinet or guitar brings many benefits in addition to mastering the instrument itself - it instils discipline through practise, heightens concentration, and encourages creativity. This is not to mention the social benefits of playing music in groups, orchestras or bands, where you'll meet others with similar interests.
The first hurdle though, is to decide on which instrument to learn? You may have a favourite band or musician who has inspired you to give it go, or a friend who already plays. But before leaping into purchasing that tuba, think too of the practical side of learning an instrument. Is there someone you can find to teach you locally, or does your school provide lessons? It's usually easiest to stick with an instrument that's popular, at least to begin with: most schools that teach music have piano, brass, woodwind and string tutors, and amongst private teachers, you'll generally find that the most popular are piano and guitar. If you want to play in a particular orchestra, bear in mind which instruments they need most often. Having said all this though, the most important thing is that you enjoy your instrument, so don't pick the trumpet if you really wanted to play solos like Jimmy Hendrix!
Our Online Advisor extends to several pages - you can jump from section to section using the index below, or the navigation at the bottom of each page.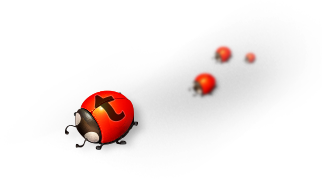 Visszajelzés
Hibára bukkantál, vagy mondani szeretnél valamit az oldallal kapcsolatban?
Örömmel fogadjuk a visszajelzéseket, és igyekszünk a lehető leghamarabb megoldani az általad észlelt problémát.
© 1996–2021 Thomann GmbH Thomann loves you, because you rock!