Menü

A Thomann 130 országban található, közel 10 millió ügyfelével, katalógusában mintegy 80.000 termékkel a hangszerek és fény-, ill. hangtechnikai berendezések legnagyobb csomagküldője a világon. Mi magunk is zenészek vagyunk, és a zene nekünk is szenvedélyünk, akárcsak neked. Cégünk számára egyetlen dolog áll a középpontban: te, a vásárló.

Vásárlóink számos oldalon találhatnak tájékoztatást és elérhetőségeket, így igyekszünk biztosítani a vásárlás előtti és utáni teljes körű tájékoztatást. Emellett a közösségi médiában, többek közt a Facebookon vagy a Twitteren található csatornáink is elérhetők mindenki számára.

Szolgáltató csapatunk nagyobbrészt zenészekből áll. Ügyfeleinket örömmel kísérjük végig a vásárlás előtti szaktanácsadástól egészen a karbantartásig vagy javításig vezető úton.

Szakosodott osztályaink és mesterműhelyeink révén szavatolni tudjuk a szakavatott tanácsadást és a gyors karbantartásokat. Ez természetesen hatással van az árakra is - persze a vásárlóink javára.

Nem csak a webáruházunk áll rendelkezésedre. Fórumok, alkalmazások, blogok és még számos egyéb is elérhető kínálatunkban, teljes mértékig a zenészek igényeire szabott extrákkal
9. Terminology
We'll now take a closer look at some of the terminology used Guitar Amp Heads specifications: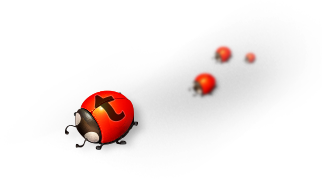 Visszajelzés
Hibára bukkantál, vagy mondani szeretnél valamit az oldallal kapcsolatban?
Örömmel fogadjuk a visszajelzéseket, és igyekszünk a lehető leghamarabb megoldani az általad észlelt problémát.
© 1996–2019 Thomann GmbH Thomann loves you, because you rock!