Bass Amps
Everything could be so easy, since all you want is to amp up your bass, right? This guide will provide you with an overview of what's available in the bass amp world!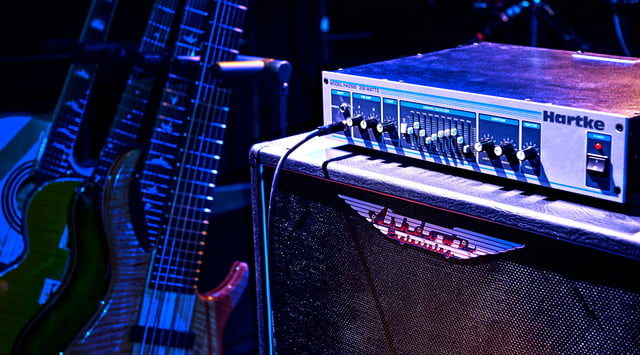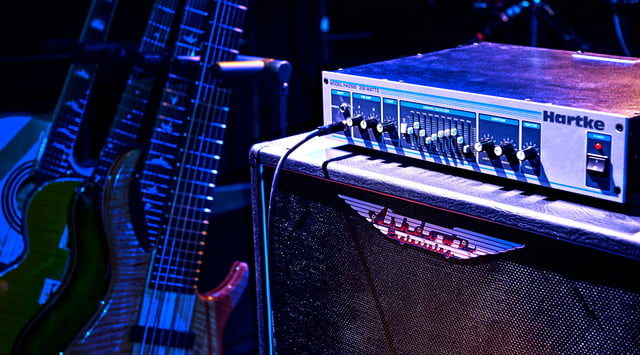 What use is even the best base if you have no way of making people hear it? The solution is clear: get yourself an amp! But the market is very confusing, especially for those who have just taken up playing. It all used to be much simpler when things got started: Ampeg's first bass amp model, their Super 800 from 1949, was marketed at double bass players and featured a single 12-inch speaker and an "impressive" output of just about 18 Watts. 1951's successor model had grown to 20 Watts and a 15-inch speaker. Fender's Bassman, launched in 1952, is regarded as the first resounding success with e-bass players. A tube amp with respecteable 50 Watts powered a single 15-inch speaker before 1954 saw a redesign with four 10-inch speakers.
But so much has happened since those early days! There's not only a bewildering range of manufacturers covering every imaginable price range. There's also the fact that the various manufacturers work from completely different concepts, and single manufacturers often themselves offer a lot of different models. It should be much easier - after all, the only thing you want to achieve is to get some sound out of your bass, right? This guide will clear path through the amp jungle for you.
So, let's start by looking at the various ways in which a bass signal can be rendered audible. Your first choice is that between a combo amp which combines the amp with speaker(s) in a single casing on the one hand and a set made up of separate components (the amp, also called "head" or "headpiece", and the speaker) on the other. These two choices come with their specific pros and cons, so that the first thing you need to be clear on is the environment in which you will be playing your instrument.
We will introduce you to the various components in this guide, we'll explain their advantages and disadvantages, and we will point out what you should keep in mind when making your choice.
Your Contacts
Phone: +49-9546-9223-20
FAX: +49-9546-9223-24
Recommended categories

Shop and pay safely
Payment can be made safely and securely with PayPal, Amazon Pay, Credit Card or Bank Transfer.