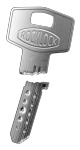 Forgotten your password?
Please enter the email address you used to register with us. We will send your current password to this address.
Once you have logged in, you can access these features
Orders & Products
All orders
Return product
Tracking
Rate Products
Thomann gift vouchers
Customer Account
Edit your Customer Account
email address
password
Nickname
Edit Address
Not yet registered?
You automatically get your login data for our Customer Centre with your first order at our new Cyberstore. If you'd like to log in before your first order, you can register directly.
If you bought from Thomann before and have a customer number, you can use our Express Check-in and register using your customer number and email address.