4-Channel DJ Controller
2 Microphone inputs

2 USB inputs for standalone use without a computer

2 High-resolution displays

3 Pre/Post fader effects for internal digital and analog playback

Velocity sensitive performance pads

Stage LinQ network connection for controlling light and video

Robust metal construction

Serato DVS upgradeable

Dimensions (H x W x D): 71 x 728 x 432 mm

Weight: 8.3 kg

Included: 4-Channel Serato DJ full version, Denon DJ Engine 1.5 software
Suitable Accessories (not included):
Case: Article Nr.

396745

Case with laptop shelf: Article Nr.

396646

Magma stand: Article Nr.

402115

Magma case: Article Nr.

425694
Controller type
All in one
incl. software
Serato DJ Pro
Stand Alone Mixer Function
Yes
Your wish is our command
The DJ MCX8000 is a command centre that will set DJs' hearts racing – and for good reason. This four-channel stand-alone DJ player/controller comes equipped with two high-resolution displays, two microphone inputs, velocity-sensitive performance pads, and capacitive jog wheels. Its special feature is its exclusive stand-alone Engine Prime technology, which allows it to be operated without additional hardware. What is more, the MCX8000 features backlit movement buttons and a needle drop strip, and it is also compatible with the latest Serato DJ Pro software. An optional Serato DVS upgrade is additionally available, which opens up limitless possibilities for DJs looking for a traditional vinyl control system. The MCX8000 boasts a sturdy metal construction complete with high-quality dials and faders.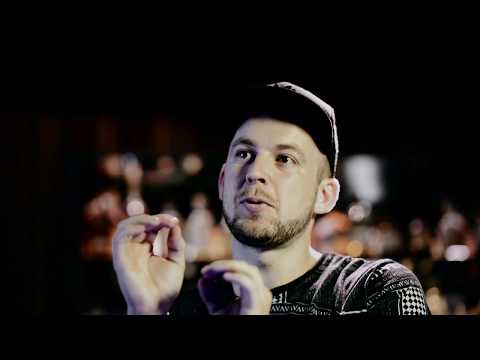 A "Swiss army knife" for DJs
The MCX8000 is extremely flexible and thus suitable for a wide range of scenarios, since it combines three devices in one – a veritable Swiss army knife for DJs. Its two decks allow stand-alone operation in two-deck mode, while the four-channel mixer with separate inputs means that it can be combined with hardware such as turntables and CD players. In four-deck mode, the MCX8000 is easy to operate using the included Serato DJ Pro software on a Mac or Windows PC, while the in-built, exclusive Engine Prime software means it can also be operated without a laptop. Music stored on the user's Mac or PC can be analysed, cue points added, and crates created using the dedicated software. What is more, the MCX8000's Engine Prime firmware provides a range of advanced hardware customization options, a tool for displaying and editing wave forms and beat grids, and a performance-enhancing quantised beat sync function.
The ultimate DJ performance
Excellent control and maximum performance make this controller an interesting choice for touring DJs. Its weight and design together with the combination of Serato DJ and Denon's proprietary Engine Prime software make the MCX8000 the ultimate solution – without compromise. Whether you are using a laptop or high-capacity USB stick, transferring all manner of DJ sets is easy and convenient. The Engine Prime software allows all manner of sets to be prepared, furnished with cue points, and saved to USB stick. Two separate stereo outputs in balanced XLR format mean that PA systems for multiple floors can be controlled independently – a major bonus for event promoters.
About Denon
The Japanese-American company Denon was founded in 1910 and established itself as a leading brand in the 1930s. It has long stood for ground-breaking technological innovations that were frequently world firsts in their time. Denon's passion for invention has produced many remarkable technologies, including the first professionally usable recording device for gramophone records (1939), the first Japanese stereo records and stereo systems (1951), and the first PCM recorder, which was based on the same principle as today's CDs (1970). In 1982, Denon launched the first CD player for home use, the DCD-2000, another milestone among its already widespread innovations. Today the company belongs to D&M Holdings Inc. and is famous for its hi-fi and DJ products.
A multi-tasker
The MCX8000 features two separate microphone inputs with EQ and effect controls, which make it perfect for presenters and moderators, and DJs and MCs have the added luxury of enriching their performances with vocals, raps, or acoustic instruments. The Engine software's track analysis function lets you creatively use and synchronise the on-board effects – including Echo, Phaser, and Noise – to your performance. The effects are added "post fader", which means that the respective effect is preserved even after the fader has been pulled down. Serato DJ Pro users have the advantage of being able to transfer their sets and cue points to the Engine software and to use them on up to four channels at once or combining them with the internal software. The analogue mixer also features connections for multiple external devices, including turntables, CD players, and smartphones.
In the spotlight: Stage LinQ
The interface for the Stage LinQ protocol located on the rear panel offers a unique feature: The metadata can be used control lighting systems, visuals, smoke machines, and pyrotechnics. In addition to BPM and pitch values, these include metadata for the current track and pending track, wave forms, time information, and the devices' fader positions. The information transmitted to Stage LinQ do not require any prior programming, and the DJ can enjoy complete freedom in their performance. In short, the MCX8000 is the perfect solution for light jockeys, video jockeys, and FOH and Pyrotechnics engineers, and ensures that they will always know which track is coming up next – just as if they were looking over the DJ's shoulder.
This is what customers who viewed this product bought