Vocal Recording Set
Scope of delivery:
Rode NT-1 A large diaphragm microphone.

Deluxe SM6 spider with integrated fabric pop shield

6 m XLR cable

Dust bag

Matching case: Art.486805 (not included in delivery)
Technical data NT1-A:
1" Large diaphragm microphone

Polar pattern: Cardioid

Frequency response: 20 - 20,000 Hz

Max. sound pressure level: 137 dB

Output impedance: 100 Ohm

Gold-plated output contacts

Dimensions (H x W x D): 190 x 50 x 50 mm

Weight: 326 g
Note: requires 48 V phantom power.
Available since
September 2009
Switchable Polar Pattern
No
A professional microphone without the professional price tag
The Rode NT1-A has become legendary in the lower price segment over the last few years. It's impossible now to imagine (home) studios and other recording setups anywhere in the world without the large-diaphragm microphone in its distinctive silver finish. And there is a very good reason for that: The NT1-A has been part of the Sydney-based manufacturer's product range since 1995, offering buyers a professional microphone without the professional price tag. The fact that Rode also provides a 10-year manufacturer warranty is a testament to the trust the company places in its own products. The set also includes a robust shock mount, a pop protector, a six-metre XLR cable, and a high-quality carry pouch to keep the microphone safe when not in use.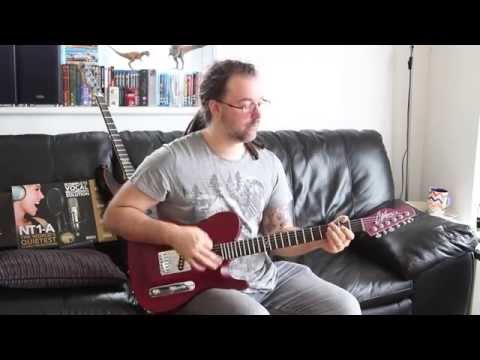 Warm and well-rounded
The Rode NT1-A is a large-diaphragm condenser microphone, which means that the diaphragm is one inch in diameter and operates according to the condenser principle. Condenser microphones characteristically have a higher sensitivity and finer resolution than dynamic microphones. Compared to their small-diaphragm counterparts, large-diaphragm microphones also generally have a greater tendency to colour the sound. This is very desirable in many applications, however, since the proximity effect means that it generally emphasises the bass and treble frequencies, making large-diaphragm microphones the perfect choice for vocal recordings. The NT1-A is no exception, and brings out the warmth and roundness of the human voice.
A true all-rounder
A good-quality large-diaphragm microphone is a long-term investment for anyone who is serious about recording music. The NT1-A is perfect for recording vocals, acoustic instruments, and guitar amplifiers, but its resolution is also fine enough for field recording. The Rode NT1-A features an extremely low level of intrinsic noise, which also makes it a great choice for podcasters, and its high maximum sound pressure level of 137 dB is also great news for anyone wishing to record loud sound sources such as drums. The NT1-A is a true all-rounder that will make an excellent addition to any arsenal of microphones.
About Rode
Founded in Sydney, Australia in 1990, Rode is a specialist in high-quality studio microphones. With its very first in-house, completely Australian-built model, the NT2 large-diaphragm microphone, the company created a classic which is still produced in its current and enhanced version, the NT2-A. An extensive range of studio and live microphones has also been added, regularly updated, and expanded over the years. These new additions include a variety of professional microphones which are designed for video and mobile applications and can be connected directly to SLR cameras or smartphones.
Already a classic
The Rode NT1-A is one of the best-selling microphones of recent years, and not without good reason. The NT1-A is simply unparalleled in the lower price segment and, having easily beaten significantly higher-priced competitors in various blind product tests, is sure to retain its status for many years to come. It has already become a classic. Anyone looking for an affordable large-diaphragm microphone for vocal or spoken-word recordings at home or in the studio can be sure that the Rode NT1-A is the right choice. There is hardly a better option available, since virtually no other microphone has proven itself so often in this context.
This is what customers who viewed this product bought