Trumpets
The trumpet is one of the most versatile instruments, standing its ground in every music genre imaginable.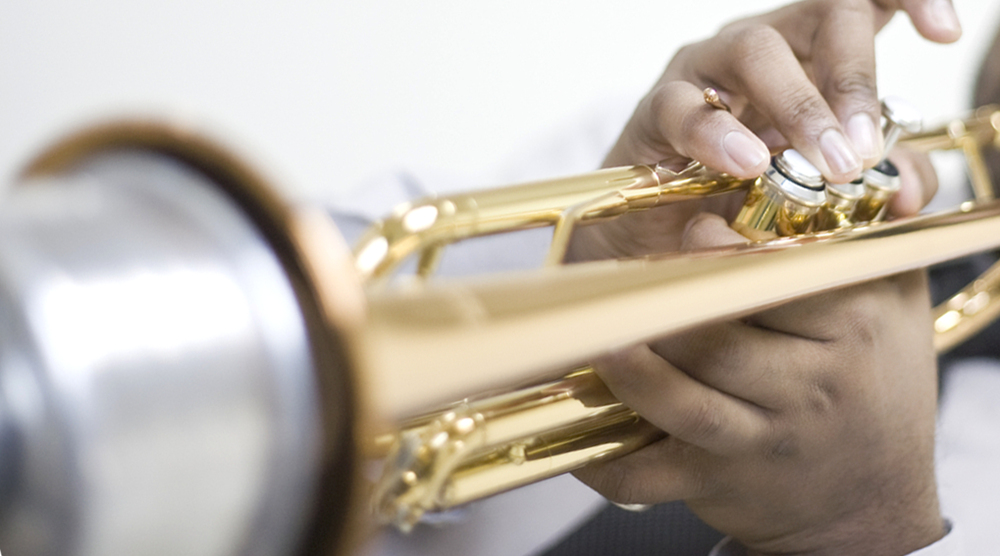 1. Introduction
When brass shall turn to gold...
.. you'd better blow into a curved tube and listen to the golden sounds emerging.
The tube is called a trumpet, and the sounds are called music. At once a simple principle and a great challenge. The basic principle is absolutely easy to grasp – and this is probably one of the main reasons why the trumpet is one of the most popular instruments and confidently maintains this position in all musical genres from all continents. Be it in a German march, a classic of American swing, a Wagner opera or as a solo instrument in a baroque concert. You will find the trumpet everywhere, and there is probably a good reason why many call it – though possibly tongue-in-cheek – the queen of brass.
Our online guide contains several pages – you can select the topic you want to read up on from the table of contents at the bottom of this page.
Have fun, and good luck with gaining your own experiences with our online guide on trumpets.
Your
Thomann Team