Digital Marching Book
For marching music, church music, anthems

7.8" (19.8 cm) large E-Ink Carta display

SMARTlight to adjust light colour and brightness for any playing situation

Splash-proof due to HZO-Protection

Weight: 210 g

16 GB internal memory

Bluetooth

Wifi

Colour: Metallic Grey

incldues sleeve cover, micro USB cable, micro USB audio adapter, quick start guide and warranty card

Matching marching mounts for the respective instrument optionally available (not included)
Note: for use as a digital marching book, a paid German-language account is required at web.marschpat.com
available since
June 2021
Traditional meets modern
The Marschpat InkPad 3 Pro blends brass band tradition with the benefits of modern technology. The result is a PocketBook e-reader featuring a 7.8" E Ink Carta display, a 16GB internal memory, and Bluetooth and Wi-Fi connectivity. The real highlight, however, is the pre-installed Marschpat app, which turns the e-reader into a digital marching book. A paid subscription to Marschpat gives musicians, bands, and associations access to over 10,000 pages of sheet music with 30 separate parts for each instrument. Marschpat collaborates with various publishers and composers and provides the sheet music for all subscribers in a legally compliant manner. The portfolio on offer features both old and contemporary marching music, polkas, church music, hymns, fanfares, and choral pieces, all of which are arranged and adapted by Marschpat for the digital format.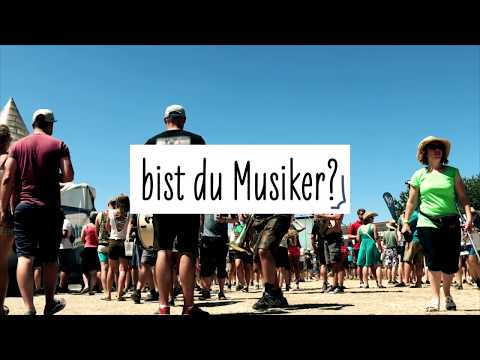 Swipe to turn the page
The Marschpat InkPad 3 Pro offers a decisive advantage over printed sheet music: No more annoying page-turning. All the user needs to do in order to skip to the next (or previous) page is swipe the touchscreen or press the corresponding button. The app menu can also be used to switch between different parts and even different instruments, and the sheet music is shown with the same clarity as on paper thanks to the low-reflection display, which has a high resolution of 1,404 x 1,872 pixels. The Inkpad 3 Pro's superior legibility compared to smartphone and tablet displays is particularly valuable during outdoor performances when the sun is shining and liable to cause reflections - and since the display is backlit, there is nothing to get in the way of a performance after the sun goes down. Tipping the scales at just 225 grams, the InkPad 3 Pro is a veritable lightweight, and it is splash-proof in accordance with the IPX8 standard. Marschpat also offers a range of suitable e-reader mounts for use with different instruments.
A digital solution for brass musicians
The Marschpat InkPad 3 Pro and its pre-installed app give musicians and ensembles an easy digital solution for organising their sheet music. They can thus create their own marching books using the web application by dragging and dropping their favourite music from the available pool and arranging it as desired. Individual music sheets or whole marching books can then be transferred to one or more InkPads and displayed in the Marschpat app. In addition, music clubs and orchestras can manage their devices and individual musicians using the application (web and app), as well as schedule upcoming rehearsals and performances. Members can confirm and cancel rehearsals and other appointments, so the band leader has a full and continuous overview of who will be there and when. The InkPad can also be used to transfer sheet music in XML, PDF, and JPEG formats for private practice.
About Marschpat
Austrian start-up Marschpat was founded in 2019 and launched its first products in June 2020. The core business of the firm lies in the digitalisation and organisation of sheet music, thus facilitating music-making in groups. Marschpat CEO Patrick Rupprecht, himself a bandmaster and passionate brass player, had the idea of "digitalising brass music" long before the company was founded. Together with the two co-founders Carina Eigner (Marketing & Sales) and Markus Wenzl (IT & Software Development), and with feedback from many bands and brass musicians, he devoted much care to the fine-tuning of his concept, constantly improving the product to meet the requirements of brass music. Since they entered the market, both the Marschpat team and the number of cooperating publishers and composers have grown steadily.
Modern marching!
Many German and Austrian ensembles already use the Marschpat - not only as a handy digital replacement for printed marching books, but also because of the software's organisational potential. It simplifies organisation and massively reduces preparation time for rehearsals and performances. In the past, printed sheet music had to be sorted painstakingly by hand and assembled into concert folders - a time-consuming task depending on the size of the ensemble, but one that Marschpat reduces to just a few clicks. In addition, musicians have the sheet music for all parts and instruments with them all the time, so carrying bulky marching books is a thing of the past. A pleasant bonus is that the InkPad 3 Pro also acts as an e-reader, so you can read your favourite e-books while waiting around before a performance.