Menu

Thomann est le plus grand revendeur en ligne d'instruments de musique, d'équipement d'éclairage et de sonorisation au monde, avec près de 10 millions de clients dans 120 pays et 80.000 produits référencés. Nous sommes nous-même musiciens et partageons avec vous la passion pour la musique. En tant qu'entreprise, une seule chose est importante pour nous: Vous en tant que client.

Nous avons une variété d'informations et pages de contact pour toutes les questions avant et après l'achat. De plus, vous êtes les bienvenus pour utiliser nos réseaux sociaux comme Facebook ou Twitter.

Nos employés du centre de servicel sont pour la plupart musiciens. Nous accompagnons nos clients du conseil de vente à l'entretien ou la réparation.

Grâce à nos services spécialisés et ateliers de réparation, nous pouvons garantir des conseils professionnels et un entretien rapide. Cela à également un impact sur le prix - bien sûr, au profit des clients.

En plus du magasin, vous pouvez découvrir beaucoup de choses supplémentaires. Forums, blogs, applications, et bien plus encore.
2. Overview
You could sum up the whole idea of a PA power amplifier in a single word - sound. The power amp is a crucial part of a musician's live sound. Clarity and quality are more important than volume - even a low volume sound that is distorted is uncomfortable to listen to, whereas a rich, clear sound can fill a large room without driving away the audience.
Technically, a power amp - sometimes known as an output stage - is there to amplify the signal from the mixing desk so that it's strong enough to drive the PA speakers. The ideal power amp is small and light, but very powerful. It should also be highly efficient, so that it does not require excessive cooling. Inevitably, compromises must be made between all these factors, but there are some superbly engineered models available today that deliver substantial power efficiently and in a manageable form.
Power amps that are well matched to speakers have relatively little impact on the total quality of the sound. Microphones, effects and EQ will have a much greater effect on the fine detail of the sound spectrum, although the more complex that spectrum is, the harder the amp's job will be.
The key to a good stage sound is consistent stable delivery of the whole signal to the speakers. So the power amp, receiving signals of varying frequencies, must be able to handle a complex load, and move it smoothly out to the front line. At the same time, it must accommodate the load represented by the speakers themselves, a factor made more complicated by the quality of the connecting cables. As far as they are concerned there is a simple rule - the shorter, the better.
Distortion and peaking are the great enemies - your power amp needs sufficient capacity to deal with the highest loads you expect to generate, without delivering a signal that produces a broken sound as soon as it hits the speakers. Naturally, the capacity required depends on the kind of music you are making. You can assume that a heavy metal band will need something more substantial, whereas a string quartet could probably make do with something fairly lightweight, although whatever volume you are playing at, it's always advisable to have plenty of 'headroom'.
So you need to consider your requirements carefully, and strike the right balance between performance, portability, and price. Over the next few pages, we'll give you all the help we can in selecting the right amp for your stage setup.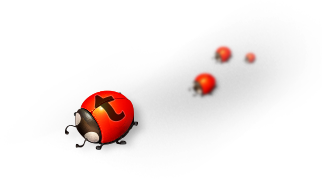 Feedback
Avez-vous trouvé une erreur ou souhaitez-vous commenter cette page?
Nous apprécions vos commentaires et mettons tout en œuvre afin de résoudre les problèmes le plus rapidement possible.
© 1996–2019 Thomann GmbH Thomann loves you, because you rock!