Menú

Thomann es el mayor expedidor del mundo de instrumentos musicales y equipos de iluminación y sonorización, con cerca de 10 millones de clientes de todo el mundo y un catálogo de 80.000 productos. Nosotros somos también músicos y compartimos la pasión por la música contigo. Como empresa centramos nuestra atención en una sola cosa: Tú como cliente.

Tenemos numerosas páginas de información y contacto dedicadas a dar respuesta a todas las preguntas antes y después de la compra. Puedes utilizar adicionalmente todos nuestros canales sociales como Facebook o Twitter para establecer contacto.

Nuestros empleados de servicio son en gran número también músicos. Con ello estamos del lado de nuestros clientes desde el asesoramiento de compra hasta el mantenimiento y las reparaciones.

Gracias a nuestros departamentos y talleres especializados, podemos ofrecerle un soporte profesional y garantizarle un servicio de mantenimiento rápido. Esto también se refleja en el precio – por supuesto como ventaja para el cliente.

No solo nuestra tienda, además puedes descubrir un montón de cosas más. Foros, Apps, Blogs y mucho más. Siempre con el valor añadido muy especial de estar realizado a medida para los músicos.
Descripción
Behringer DeepMind 12; 12 Stimmiger Analog Synthesizer; 49 halbgewichtete full-size Tasten velocity sensitive und mit Aftertouch; 4 FX Engines powered by tc electronic & Klark Teknik; 24 Oszillatoren - zwei OSCs und LFOs pro Stimme; 3 ADSR Generatoren, zuschaltbarer 2- oder 4-poliger Low-Pass Filter pro Stimme, High-Pass Filter; 8-kanalige Modulations Matrix; 32-step control sequencer; Envelope Depth; Key Tracking; Fernbedienbar über iPad/PC/Mac und ausgewählte Android App über USB, MIDI oder eingebautes WiFi; 26 Regler und ein Schalter pro Funktion für direkten Zugriff auf alle wichtigen Parameter in Echtzeit; 1024 Programmspeicher; eingebauter und einstellbarer WiFi Client; LCD Display; Designed and engineered in the U.K.; Abmaße (BxTxH) 822 x 257 x 103 mm; Gewicht: 8,4 kg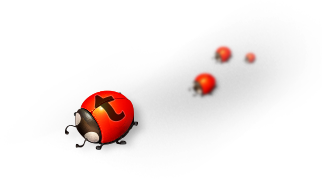 Feedback
¿Ha encontrado algún error, o desea comunicarnos algo referente a esta página?
Nos alegramos de su Feedback y resolveremos para usted lo más rápidamente posible cualquier problema.
© 1996–2019 Thomann GmbH Thomann loves you, because you rock!