Menú

Thomann es el mayor expedidor del mundo de instrumentos musicales y equipos de iluminación y sonorización, con cerca de 10 millones de clientes en 120 países y 80.000 productos en catálogo. Nosotros somos también músicos y compartimos la pasión por la música con usted. Como empresa centramos nuestra atención en una sola cosa: Usted como cliente.

Tenemos numerosas páginas de información y contacto dedicadas a dar respuesta a todas las preguntas antes y después de la compra. Puede utilizar adicionalmente todos nuestros canales sociales como Facebook o Twitter para establecer contacto.

Nuestros empleados de servicio son en gran número también músicos. Con ello estamos del lado de nuestros clientes desde el asesoramiento de compra hasta el mantenimiento y las reparaciones.

Gracias a nuestros departamentos y talleres especializados, podemos ofrecerle un soporte profesional y garantizarle un servicio de mantenimiento rápido. Esto también se refleja en el precio – por supuesto como ventaja para el cliente.

No solo nuestra tienda, además puede descubrir muchas otras cosas. Foros, Apps, Blogs y mucho más. Siempre con un valor añadido muy especial hecho a medida para músicos.

Sennheiser Momentum True Wireless
Wireless In-Ear Bluetooth Headphones
High-quality black housing with metallic touch surface and gold-plated contacts

Splash-proof earphones

Free Sennheiser Smart Control App

Bluetooth 5.0 and aptX, aptX LL, AAC, SBC-Codec

Up to 6 hours operating time

Maximum sound pressure level: 107 dB SPL (1 kHz/ 1 mV)

Transmission range: 5 - 21000 Hz

Distortion factor < 0.8% (1 kHz / 94 dB)

Includes USB-C charging cable (20 cm), silicone ear adapter sets (XS/S/M/L) and charger housing

Weight 13.2 g
Los precios incluyen
IVA (21%)
y son válidos hasta agotar existencias.
Gastos de envío
a España son 15 EUR,
envíos gratis
en pedidos por encima de 199€. Consultar en los envíos a Canarias, Ceuta, Melilla y Baleares. Por favor
clic aquí
para
envíos internacionales
. No aceptamos responsabilidades por errores tipográficos o erratas. *PVP = Precio de venta al público recomendado por los fabricantes en Alemania.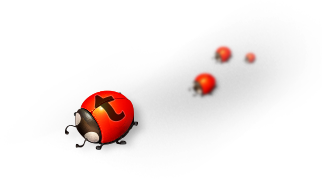 Feedback
¿Ha encontrado algún error, o desea comunicarnos algo referente a esta página?
Nos alegramos de su Feedback y resolveremos para usted lo más rápidamente posible cualquier problema.
ID: 458292 © 1996–2019 Thomann GmbH Thomann loves you, because you rock!