Menú

Thomann es el mayor expedidor del mundo de instrumentos musicales y equipos de iluminación y sonorización, con cerca de 10 millones de clientes de todo el mundo y un catálogo de 80.000 productos. Nosotros somos también músicos y compartimos la pasión por la música contigo. Como empresa centramos nuestra atención en una sola cosa: Tú como cliente.

Tenemos numerosas páginas de información y contacto dedicadas a dar respuesta a todas las preguntas antes y después de la compra. Puedes utilizar adicionalmente todos nuestros canales sociales como Facebook o Twitter para establecer contacto.

Nuestros empleados de servicio son en gran número también músicos. Con ello estamos del lado de nuestros clientes desde el asesoramiento de compra hasta el mantenimiento y las reparaciones.

Gracias a nuestros departamentos y talleres especializados, podemos ofrecerle un soporte profesional y garantizarle un servicio de mantenimiento rápido. Esto también se refleja en el precio – por supuesto como ventaja para el cliente.

No solo nuestra tienda, además puedes descubrir un montón de cosas más. Foros, Apps, Blogs y mucho más. Siempre con el valor añadido muy especial de estar realizado a medida para los músicos.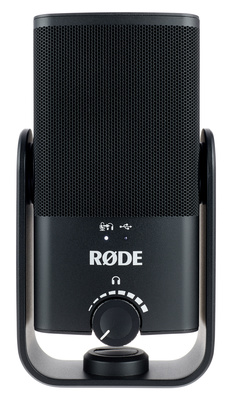 B-Stock, Rode NT-USB Mini; USB condenser microphone; polar pattern: Cardiod; build-in pop filter; maximum input SPL: 121 dBA (@ 1% THD); frequency response: 20Hz – 20kHz; integrated 24-bit/48 kHz USB-C audio interface; class Compliant (no driver-installation required); headphones output: 3.5 mm TRS (stereo) with volume control; switchable direct monitoring for zero-latency microphone signal; bus powered via USB; compact steel construction with matte black finish; integrated swing mount; detachable magnetic desk stand; system requirements: Win 10 or later, Mac OS 10.12 or laterdimensions (microphone): 54,5 x 43,9 x 108,1 mm (WxDxH); dimensions (desk stand): 89,3 x 32,4 mm (dxH); weight: 585g; USB-C to USB-A cable included, B-Stock with full warranty, may have slight traces of use
Los precios incluyen
IVA (21%)
y son válidos hasta agotar existencias.
Gastos de envío
a España son 15 EUR,
envíos gratis
en pedidos por encima de 199€. Consultar en los envíos a Canarias, Ceuta, Melilla y Baleares. Por favor
clic aquí
para
envíos internacionales
. No aceptamos responsabilidades por errores tipográficos o erratas. *PVP = Precio de venta al público recomendado por los fabricantes en Alemania.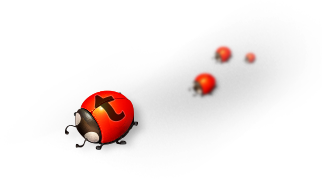 Feedback
¿Ha encontrado algún error, o desea comunicarnos algo referente a esta página?
Nos alegramos de su Feedback y resolveremos para usted lo más rápidamente posible cualquier problema.
ID: 489683 © 1996–2020 Thomann GmbH Thomann loves you, because you rock!