Menú

Thomann es el mayor expedidor del mundo de instrumentos musicales y equipos de iluminación y sonorización, con cerca de 10 millones de clientes de todo el mundo y un catálogo de 80.000 productos. Nosotros somos también músicos y compartimos la pasión por la música contigo. Como empresa centramos nuestra atención en una sola cosa: Tú como cliente.

Tenemos numerosas páginas de información y contacto dedicadas a dar respuesta a todas las preguntas antes y después de la compra. Puedes utilizar adicionalmente todos nuestros canales sociales como Facebook o Twitter para establecer contacto.

Nuestros empleados de servicio son en gran número también músicos. Con ello estamos del lado de nuestros clientes desde el asesoramiento de compra hasta el mantenimiento y las reparaciones.

Gracias a nuestros departamentos y talleres especializados, podemos ofrecerle un soporte profesional y garantizarle un servicio de mantenimiento rápido. Esto también se refleja en el precio – por supuesto como ventaja para el cliente.

No solo nuestra tienda, además puedes descubrir un montón de cosas más. Foros, Apps, Blogs y mucho más. Siempre con el valor añadido muy especial de estar realizado a medida para los músicos.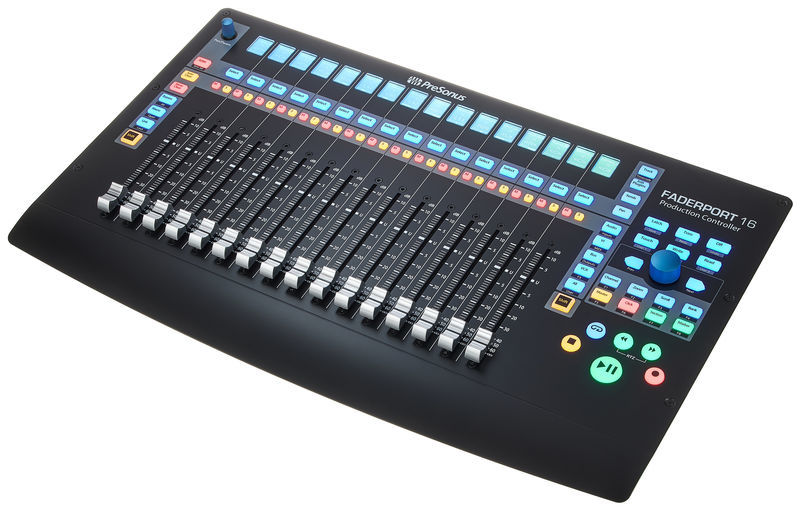 16-Channel DAW Production Controller
16 Professional, touch-sensitive 100 mm motor faders (Dual-Servo Drive Belt)

High fader resolution: 10 Bits/1,024 steps

85 Background and status illuminated buttons

104 Controllable functions

16 High-resolution LC displays as digital labeling fields

Timecode and level display

Small encoder as panpot and other selected parameters

Large data wheel with push button for scrolling, zooming, navigation and much more

2 Arrow buttons for step-by-step navigation and setting

Transport control, tracking control, automation control

Session Navigator, Fader Modes, Mixer View

Undo/Redo, click track on/off, tap tempo, set markers, plugin parameters and much more

4 Programmable user buttons

8 Function buttons

Native Studio One support, HUI and Mackie control selectable

Compatible with ProTools, Logic, Cubase, Ableton, Nuendo, Bitwig, Reaper, Digital Performer and others

Jack for optional footswitch (start/stop commands)

No driver installation necessary

Power supply: External power supply (12 VDC/2 A)

Dimensions (W x D x H): approx. 498 x 302 x 53.6 mm

Weight: 3.63 kg

Incl. full version of Studio One 3 Artist (DAW)

Suitable protective cover: Art.516108 (not included in delivery)
System requirements:
Mac: OS X 10.8.5 or later

Intel Core 2 Duo (Intel Core i3 or faster recommended)

Windows 7 x64/x86 SP1 + platform update

Windows 8.1 x64/x86

Windows 10 x64/x86

Intel Core 2 Duo (Intel Core i3 or faster recommended)
Más información
| | |
| --- | --- |
| USB | Si |
| Bluetooth | No |
| Puerto MIDI DIN de 5 Polos | No |
| Ethernet | No |
| Fader | 16 |
| Encoders giratorios | 2 |
| Audio I/O | No |
| Función transporte | Sí |
| Conector de pedal | Sí |
| Entrada de pedal | No |
| Bus-Powered | No |
| Jog | Sí |
| Joystick | No |
Otros clientes se han decidido de esta manera
Esto han comprado clientes que han visto ese producto:
* Todos los precios incluyen IVA. Más
gastos de envío
. Envío gratuito para pedidos de más de 199 € Todas las ofertas están sujetas a disponibilidad. No nos hacemos responsables por posibles erratas o de informaciones mal interpretadas. Las facturas son emitidas en EUR.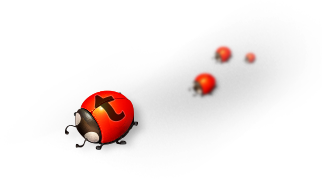 Feedback
¿Ha encontrado algún error, o desea comunicarnos algo referente a esta página?
Nos alegramos de su Feedback y resolveremos para usted lo más rápidamente posible cualquier problema.
ID: 424629 © 1996–2021 Thomann GmbH Thomann loves you, because you rock!