Menú

Thomann es el mayor expedidor del mundo de instrumentos musicales y equipos de iluminación y sonorización, con cerca de 10 millones de clientes de todo el mundo y un catálogo de 80.000 productos. Nosotros somos también músicos y compartimos la pasión por la música contigo. Como empresa centramos nuestra atención en una sola cosa: Tú como cliente.

Tenemos numerosas páginas de información y contacto dedicadas a dar respuesta a todas las preguntas antes y después de la compra. Puedes utilizar adicionalmente todos nuestros canales sociales como Facebook o Twitter para establecer contacto.

Nuestros empleados de servicio son en gran número también músicos. Con ello estamos del lado de nuestros clientes desde el asesoramiento de compra hasta el mantenimiento y las reparaciones.

Gracias a nuestros departamentos y talleres especializados, podemos ofrecerle un soporte profesional y garantizarle un servicio de mantenimiento rápido. Esto también se refleja en el precio – por supuesto como ventaja para el cliente.

No solo nuestra tienda, además puedes descubrir un montón de cosas más. Foros, Apps, Blogs y mucho más. Siempre con el valor añadido muy especial de estar realizado a medida para los músicos.
PG Music BiaB 2021 UltraPak PC English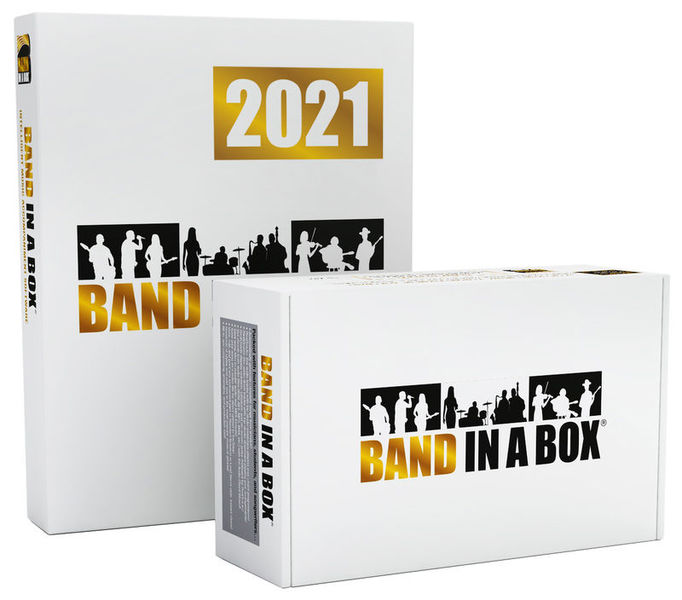 PG Music Band-in-a-Box 2021 UltraPak PC English (Box); composition Arranger and accompaniment program; English version; all current MIDI styles-, Soloist and Melodist sets and additionally all RealDrums and RealTracks sets; 16 editable Utility tracks; 64-Bit Version (32-Bit Version included); Band-in-a-Box as a VST Plug-In (for DAWs); advanced filters to search for RealTracks, RealDrums, and MIDI SuperTracks; includes RealBand 2021 -Audio and MIDI sequencer with Band-in-a-Box functionality as separate software; contains over 3300 hours studio recording material pre-installed on an USB drive; over 3100 RealTracks; offers 2300 Midi Styles, over 300 MIDI Soloists and all of 200 MIDI Melodists; 175 MIDI SuperTracks; 145 Artist performances; over 1000 loops
Más información
| | |
| --- | --- |
| Samplerate máximo (Khz) | 44,1 kHz |
| Bitrate máximo | 24 bit |
| Entradas / Salidas Hardware soportadas | 2 (1x Stereo) |
| Pistas de audio | 48 |
| Pistas MIDI | 48 |
| Pistas de instrumento | 7 |
| para S.O. de | 32 bit |
| Auto-Tune | No |
| Vista clips | No |
| Partituras | Si |
| Reproduccion de video | Si |
| Opciones surround | No |
| Tamaño de la librería (GB) | 120 GB |
| DSP AAX | No |
| AAX Nativo | No |
| ARA | No |
| Audio Units | No |
| VST2 | Si |
| VST3 | No |
Otros clientes se han decidido de esta manera
Esto han comprado clientes que han visto ese producto:
* Todos los precios incluyen IVA. Más
gastos de envío
. Envío gratuito para pedidos de más de 199 € Todas las ofertas están sujetas a disponibilidad. No nos hacemos responsables por posibles erratas o de informaciones mal interpretadas. Las facturas son emitidas en EUR.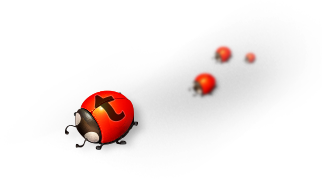 Feedback
¿Ha encontrado algún error, o desea comunicarnos algo referente a esta página?
Nos alegramos de su Feedback y resolveremos para usted lo más rápidamente posible cualquier problema.
ID: 514423 © 1996–2021 Thomann GmbH Thomann loves you, because you rock!