Menú

Thomann es el mayor expedidor del mundo de instrumentos musicales y equipos de iluminación y sonorización, con cerca de 10 millones de clientes en 120 países y 80.000 productos en catálogo. Nosotros somos también músicos y compartimos la pasión por la música con usted. Como empresa centramos nuestra atención en una sola cosa: Usted como cliente.

Tenemos numerosas páginas de información y contacto dedicadas a dar respuesta a todas las preguntas antes y después de la compra. Puede utilizar adicionalmente todos nuestros canales sociales como Facebook o Twitter para establecer contacto.

Nuestros empleados de servicio son en gran número también músicos. Con ello estamos del lado de nuestros clientes desde el asesoramiento de compra hasta el mantenimiento y las reparaciones.

Gracias a nuestros departamentos y talleres especializados, podemos ofrecerle un soporte profesional y garantizarle un servicio de mantenimiento rápido. Esto también se refleja en el precio – por supuesto como ventaja para el cliente.

No solo nuestra tienda, además puede descubrir muchas otras cosas. Foros, Apps, Blogs y mucho más. Siempre con un valor añadido muy especial hecho a medida para músicos.
Los grandes consejeros Online de Thomann: Mixers
In this guide we'll concentrate on the functionality of hardware mixers. They are an essential part of any live sound systems and studio setups.
Welcome to our Mixer Online Advisor.
The traditional mixer forms a central hub for connections to and from all other equipment in the studio, and provides control over most parameters in a mix. For this reason, the mixer is generally regarded as the heart of the studio, and even though some musicians now favour mixing on a computer, many still do, and will always use the stand-alone mixing console. As with all equipment that has a software equivalent, the usual pros and cons apply - working 'in the box' is more cost effective and certainly more convenient, but the lack of a tactile control surface can leave musicians frustrated and uninspired.
In this guide we'll concentrate on the functionality of hardware mixers, however due to the very nature of the software mixer being an imitation of its hardware equivalent, you should find the information contained useful in gaining a greater understanding of both. Of course, mixers are also an essential part of any live sound system, but again, the same principles still apply.
Our Online Advisor extends to several pages - you can jump from section to section using the index below or the navigation at the bottom of each page.
información general de Mixers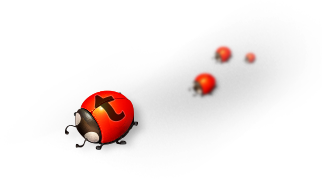 Feedback
¿Ha encontrado algún error, o desea comunicarnos algo referente a esta página?
Nos alegramos de su Feedback y resolveremos para usted lo más rápidamente posible cualquier problema.
© 1996–2019 Thomann GmbH Thomann loves you, because you rock!