Menú

Thomann es el mayor expedidor del mundo de instrumentos musicales y equipos de iluminación y sonorización, con cerca de 10 millones de clientes de todo el mundo y un catálogo de 80.000 productos. Nosotros somos también músicos y compartimos la pasión por la música contigo. Como empresa centramos nuestra atención en una sola cosa: Tú como cliente.

Tenemos numerosas páginas de información y contacto dedicadas a dar respuesta a todas las preguntas antes y después de la compra. Puedes utilizar adicionalmente todos nuestros canales sociales como Facebook o Twitter para establecer contacto.

Nuestros empleados de servicio son en gran número también músicos. Con ello estamos del lado de nuestros clientes desde el asesoramiento de compra hasta el mantenimiento y las reparaciones.

Gracias a nuestros departamentos y talleres especializados, podemos ofrecerle un soporte profesional y garantizarle un servicio de mantenimiento rápido. Esto también se refleja en el precio – por supuesto como ventaja para el cliente.

No solo nuestra tienda, además puedes descubrir un montón de cosas más. Foros, Apps, Blogs y mucho más. Siempre con el valor añadido muy especial de estar realizado a medida para los músicos.
Hal Leonard The Beatles For Two Trombone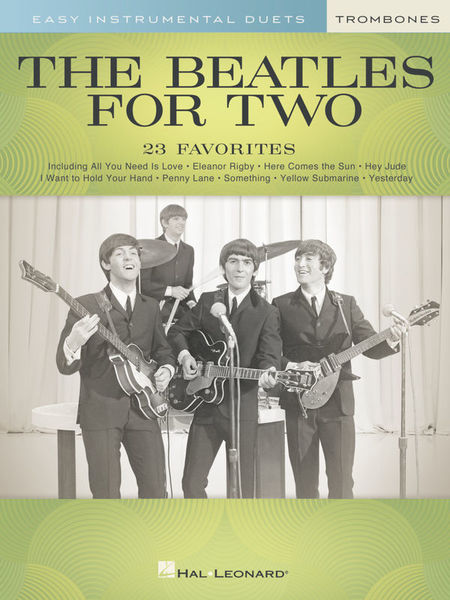 Hal Leonard The Beatles For Two Trombone: 23 Beatles songs arranged for 2 trombones, arranged by Mark Phillips, in standard notation, easy to medium level of difficulty, ISBN 9781540048172, HL00291028, A4, 48 pages
Más información
| | |
| --- | --- |
| Duo | Si |
| Con acordes | No |
| Blues/R&B/Soul | No |
| Folclore / Tradicional | No |
| Jazz | No |
| Canciones de niños | No |
| Música Clásica | No |
| Latin | No |
| Oldies/Evergreens | No |
| Pop | Sí |
| Rock | Sí |
| Canciones populares alemanas | No |
| Espiritual/Gospel | No |
| Formato | A4 |
*
Los precios incluyen IVA más Gastos de envío
.
Ofertas sujetas a disponibilidad. No nos hacemos responsables por errores tipográficos y omisiones.
PVP= Precio de Venta al Público.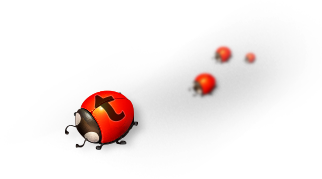 Feedback
¿Ha encontrado algún error, o desea comunicarnos algo referente a esta página?
Nos alegramos de su Feedback y resolveremos para usted lo más rápidamente posible cualquier problema.
ID: 501408 © 1996–2020 Thomann GmbH Thomann loves you, because you rock!