Menú

Thomann es el mayor expedidor del mundo de instrumentos musicales y equipos de iluminación y sonorización, con cerca de 10 millones de clientes de todo el mundo y un catálogo de 80.000 productos. Nosotros somos también músicos y compartimos la pasión por la música contigo. Como empresa centramos nuestra atención en una sola cosa: Tú como cliente.

Tenemos numerosas páginas de información y contacto dedicadas a dar respuesta a todas las preguntas antes y después de la compra. Puedes utilizar adicionalmente todos nuestros canales sociales como Facebook o Twitter para establecer contacto.

Nuestros empleados de servicio son en gran número también músicos. Con ello estamos del lado de nuestros clientes desde el asesoramiento de compra hasta el mantenimiento y las reparaciones.

Gracias a nuestros departamentos y talleres especializados, podemos ofrecerle un soporte profesional y garantizarle un servicio de mantenimiento rápido. Esto también se refleja en el precio – por supuesto como ventaja para el cliente.

No solo nuestra tienda, además puedes descubrir un montón de cosas más. Foros, Apps, Blogs y mucho más. Siempre con el valor añadido muy especial de estar realizado a medida para los músicos.
Epiphone ES-335 Figured Tea Burst

Electric Guitar
"Inspired by Gibson" model

Design: Semi-Hollow

Body: Maple

Top and back: Flamed maple veneer

Neck: Mahogany

Fretboard: Indian Laurel

Small block fretboard inlays

Neck profile: Rounded C

Cream-coloured binding

Scale length: 628 mm (24.724")

Nut width: 43 mm (1.693")

GraphTech NuBone nut

22 Frets

Pickups: 2 Alnico Classic Pro humbuckers

2 x Volume and 2 x tone controls

LockTone Tunomatic bridge

Locktone Stop Bar

Epiphone Deluxe machine heads

Colour: Tea Burst
Más información
| | |
| --- | --- |
| Color | Sunburst |
| Cuerpo | Arce |
| Tapa | Arce |
| Mástil | Caoba |
| Trastes | 22 |
| Escala | 628 mm |
| Configuración de pastillas | HH |
| Trémolo | No |
| Incluye maleta | No |
| incl. Funda | No |
* Todos los precios incluyen IVA. Más
gastos de envío
. Envío gratuito para pedidos de más de 199 € Todas las ofertas están sujetas a disponibilidad. No nos hacemos responsables por posibles erratas o de informaciones mal interpretadas. Las facturas son emitidas en EUR.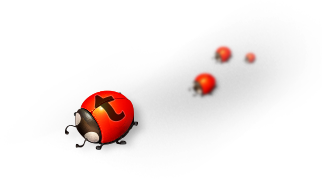 Feedback
¿Ha encontrado algún error, o desea comunicarnos algo referente a esta página?
Nos alegramos de su Feedback y resolveremos para usted lo más rápidamente posible cualquier problema.
ID: 501055 © 1996–2021 Thomann GmbH Thomann loves you, because you rock!