Menú

Thomann es el mayor expedidor del mundo de instrumentos musicales y equipos de iluminación y sonorización, con cerca de 10 millones de clientes de todo el mundo y un catálogo de 80.000 productos. Nosotros somos también músicos y compartimos la pasión por la música contigo. Como empresa centramos nuestra atención en una sola cosa: Tú como cliente.

Tenemos numerosas páginas de información y contacto dedicadas a dar respuesta a todas las preguntas antes y después de la compra. Puedes utilizar adicionalmente todos nuestros canales sociales como Facebook o Twitter para establecer contacto.

Nuestros empleados de servicio son en gran número también músicos. Con ello estamos del lado de nuestros clientes desde el asesoramiento de compra hasta el mantenimiento y las reparaciones.

Gracias a nuestros departamentos y talleres especializados, podemos ofrecerle un soporte profesional y garantizarle un servicio de mantenimiento rápido. Esto también se refleja en el precio – por supuesto como ventaja para el cliente.

No solo nuestra tienda, además puedes descubrir un montón de cosas más. Foros, Apps, Blogs y mucho más. Siempre con el valor añadido muy especial de estar realizado a medida para los músicos.

Alfred Music Publishing Legend Of Zelda Piano
Libro de partituras para piano
The Legend Of Zelda Serie para piano

La música de videojuego "The Legend of Zelda"

33 arreglos con gran detalle del Soundtrack para piano
Títulos:
The Legend of Zelda" tema central

Hyrule Castle Music

The Dark World

Gerudo Valley

Song of Storms

Twilight Princess Hyrule Field Main Theme

Spirit Tracks Train Travel (tema central)

Y muchos más

Grado de dificultad medio
Más información
| | |
| --- | --- |
| Grado de dificultad | media |
| Con acordes | No |
| Con texto | No |
| Blues/R&B/Soul | No |
| Country | No |
| Folclore / Tradicional | No |
| Jazz | No |
| Canciones de niños | No |
| Música Clásica | No |
| Latin | No |
| Oldies/Evergreens | No |
| Pop | No |
| Rock | No |
| Canciones populares alemanas | No |
| Música espiritual | No |
Otros clientes se han decidido de esta manera
Esto han comprado clientes que han visto ese producto:
Los precios incluyen
IVA (21%)
y son válidos hasta agotar existencias.
Gastos de envío
a España son 15 EUR,
envíos gratis
en pedidos por encima de 199€. Consultar en los envíos a Canarias, Ceuta, Melilla y Baleares. Por favor
clic aquí
para
envíos internacionales
. No aceptamos responsabilidades por errores tipográficos o erratas. *PVP = Precio de venta al público recomendado por los fabricantes en Alemania.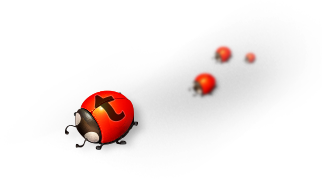 Feedback
¿Ha encontrado algún error, o desea comunicarnos algo referente a esta página?
Nos alegramos de su Feedback y resolveremos para usted lo más rápidamente posible cualquier problema.
ID: 279774 © 1996–2019 Thomann GmbH Thomann loves you, because you rock!