Menu

Thomann je se svými 80 000 nabízenými produkty a 10 miliony zákazníků ze 120 zemí světa největším internetovým obchodníkem v oblasti hudebních nástrojů a zvukových aparatur. Protože jsme sami muzikanti, absolutně chápeme i vaši vášeň pro hudbu. Jako společnost pak máme jediný cíl: Zařídit, abyste byli jako naši zákazníci šťastní!

Máme celou řadu stránek, na kterých před i po koupi produktu naleznete informace, případně naše kontaktní údaje a odkazy. Spojit se s námi můžete také prostřednictvím sociálních médií – jsme například na Facebooku nebo na Twitteru.

Naši servisní pracovníci jsou z většiny sami muzikanti – jsou to tedy prvotřídní odborníci, kteří našim zákazníkům pomůžou jak s výběrem nástroje, tak i s jeho údržbou a případnými opravami.

Díky našim profesionálním oddělením a dílnám vám můžeme nabídnout profesionální poradenství a rychlý servis i údržbu. To se samozřejmě – jak jinak, než ku prospěchu zákazníků – odráží i v našich cenách.

Kromě obchodu samotného pro vás máme celou řadu dalších věcí: fóra, aplikace, blogy a daleko více. Vše s přidanou hodnotou, kterou si může každý muzikant vyladit podle svého.

Steinberg Cubase Pro 10 Upgrade AI
Audio MIDI sequencer (DAW)Upgrade from Cubase AI 6 or later
32 Bit Integer and 64 Bit Float

Unlimited number of simultaneously usable audio and MIDI tracks

Supports up to 256 physical inputs and outputs

5.1 Surround Support

Score editor

Key editor

Drum editor

Sample editor

Multi Track Editing

Intelligent composition tools such as Chord Track and Chord Assistant

Chord Pads

Control Room Feature

Warp quantization

Take computing

Track Versions

VariAudio 3

Extensive mix console

VCA fader

Wave Meters

High-end audio and MIDI effect plug-ins, virtual instruments such as HALion Sonic SE 3, Groove Agent SE 5, Padshop, Retrologue 2 and LoopMash 2

MixConsole History and MixConsole Snapshots

Sampler track including library

Audio alignment to layer and synchronize multiple recordings to a reference track

AAF Import and Export

Latency Monitor

Distroyer effect processor

Vintage verbs for REVerence

HiDPI support for high-resolution screens on current macOS systems (limited support for Windows 10)

PlugIn Drag & Drop

MPE support for multidimensional controllers

5 GB Sounds and Loops

Steinberg Virtual Reality Support

Languages of the user interface: English, German, French, Japanese, Spanish, Italian, Chinese, Portuguese, Russian

Includes USB-eLicenser
System Requirements:
Cubase AI 6 or later (serial number query during installation)

Windows 7 / 8 / 10 (64-bit) Download size: 12 GB

macOS Sierra / macOS High Sierra Download size: 12 GB

4 GB minimum free memory (8 GB RAM or more recommended)

30 GB free disk space

ASIO compatible audio hardware recommended
*
Ceny vč. DPH plus poštovné
. Nabídka do vyčerpání zásob. Za chyby tisku a omyly neručíme. DPC=Doporučená prodejní cena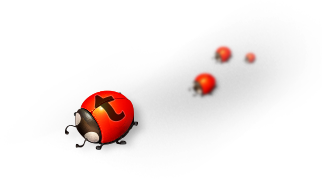 Váš názor
Našli jste nějakou chybu nebo byste nám chtěli něco k této stránce sdělit?
Těšíme se na Vaši zpětnou vazbu a problémy pro Vás co nejrychleji vyřešíme.
ID: 463459 © 1996–2019 Thomann GmbH Thomann loves you, because you rock!