Menu

Thomann je se svými 80 000 nabízenými produkty a 10 miliony zákazníků ze 120 zemí světa největším internetovým obchodníkem v oblasti hudebních nástrojů a zvukových aparatur. Protože jsme sami muzikanti, absolutně chápeme i vaši vášeň pro hudbu. Jako společnost pak máme jediný cíl: Zařídit, abyste byli jako naši zákazníci šťastní!

Máme celou řadu stránek, na kterých před i po koupi produktu naleznete informace, případně naše kontaktní údaje a odkazy. Spojit se s námi můžete také prostřednictvím sociálních médií – jsme například na Facebooku nebo na Twitteru.

Naši servisní pracovníci jsou z většiny sami muzikanti – jsou to tedy prvotřídní odborníci, kteří našim zákazníkům pomůžou jak s výběrem nástroje, tak i s jeho údržbou a případnými opravami.

Díky našim profesionálním oddělením a dílnám vám můžeme nabídnout profesionální poradenství a rychlý servis i údržbu. To se samozřejmě – jak jinak, než ku prospěchu zákazníků – odráží i v našich cenách.

Kromě obchodu samotného pro vás máme celou řadu dalších věcí: fóra, aplikace, blogy a daleko více. Vše s přidanou hodnotou, kterou si může každý muzikant vyladit podle svého.
3. Features
Traditional Soundcard
The FM and wavetable chips found on the traditional soundcard are largely redundant these days. Modern games and multimedia applications use digital audio for both the music and sound effects, and the quality of software synthesisers and instruments driven by the computer's power has far outstripped what you could squeeze onto a chip. It is now very rare to find hardware synthesiser chips on any soundcards designed for music production - the focus is purely upon digital audio.
Digital Audio Interfaces
Audio Interfaces provide the way for audio signals to pass into and out of the computer. For the computer to understand analogue sound, it must be measured at set intervals to produce a whole value that can be described in the computer's binary language. This measurement is called 'sampling', and the intervals at which the sampling occurs is called the 'sample rate'. To get an accurate picture of an analogue sound wave it must be sampled many times a second, for instance, the standard sample rate for CDs is 44.1kHz or 44,100 times a second. Another factor is the range of whole numbers that can be assigned to a particular sample. This is defined in bits; a bit being the 1 or 0 of binary. 16 bit is the standard for CDswhich, when described in binary (2 to the power of 16), can represent values between 0 and 65,535. Once the analogue audio has been sampled then the computer can use it and manipulate it.
For playback the process is reversed. The interface takes the binary values and recreates a continuous analogue waveform that is fed through your amp to your speakers.
In either case, a conversion or transformation has occurred from analogue-to-digital (ADC) or from digital-to-analogue (DAC). The quality or accuracy of these conversions is largely, but not exclusively, down to the quality of the electronic components contained in the audio interface.

The arriving analogue audio signal

Each time the signal is sampled by the ADC it is assigned a whole value

The digital audio...

... in binary as understood by the Computer.
One other important factor can come into play clocking. The accuracy of the timing of the sampling has an effect on the quality of the sound recorded and played back. When transferring digital audio between two digital machines, their sample rates must clock so that they run in sync with one another.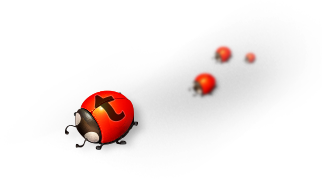 Váš názor
Našli jste nějakou chybu nebo byste nám chtěli něco k této stránce sdělit?
Těšíme se na Vaši zpětnou vazbu a problémy pro Vás co nejrychleji vyřešíme.
© 1996–2019 Thomann GmbH Thomann loves you, because you rock!