Menu

Thomann je se svými 80 000 nabízenými produkty a 10 miliony zákazníků ze 120 zemí světa největším internetovým obchodníkem v oblasti hudebních nástrojů a zvukových aparatur. Protože jsme sami muzikanti, absolutně chápeme i vaši vášeň pro hudbu. Jako společnost pak máme jediný cíl: Zařídit, abyste byli jako naši zákazníci šťastní!

Máme celou řadu stránek, na kterých před i po koupi produktu naleznete informace, případně naše kontaktní údaje a odkazy. Spojit se s námi můžete také prostřednictvím sociálních médií – jsme například na Facebooku nebo na Twitteru.

Naši servisní pracovníci jsou z většiny sami muzikanti – jsou to tedy prvotřídní odborníci, kteří našim zákazníkům pomůžou jak s výběrem nástroje, tak i s jeho údržbou a případnými opravami.

Díky našim profesionálním oddělením a dílnám vám můžeme nabídnout profesionální poradenství a rychlý servis i údržbu. To se samozřejmě – jak jinak, než ku prospěchu zákazníků – odráží i v našich cenách.

Kromě obchodu samotného pro vás máme celou řadu dalších věcí: fóra, aplikace, blogy a daleko více. Vše s přidanou hodnotou, kterou si může každý muzikant vyladit podle svého.

Manhasset 48-TB Symphony Music Stand

Manhasset 48-TB Symphony Stand: Orchestra stand, Total height max ca. 1.520 mm, Durable powder coat textured black finish, Lightweight all-aluminum, Easy automatic no-knob friction-tilt neck, One-hand friction grip, Heavy-duty chrome inner shaft, All-steel welded base, Minimum space on stage risers, Loading capacity up to 2.5 kg (Optional available: "Shaft Lock", #214147,loading capacity up to 34 kg, Floor Protectors #301932), Music desk dimensions 508 x 318 mm, Height stand ca. 660-1.200 mm, weight ca. 2,60 kg, specially developed for trombonists, a connection plate on the back of the desk is designed so that it can be moved on both sides, the support can be aligned either in the middle, to the right or to the left
Další informace
| | |
| --- | --- |
| Colour | Black |
| Orchestral Music Stand | Yes |
| Music Stand | No |
| Sheet Music Holder | No |
| Bag | No |
| Accessories | No |
| Total height < 1.500mm | No |
| Total height > 1.500mm | Yes |
| weight < 1,5kg | No |
*
Ceny vč. DPH plus poštovné
. Nabídka do vyčerpání zásob. Za chyby tisku a omyly neručíme. DPC=Doporučená prodejní cena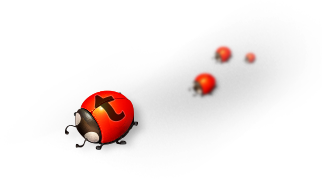 Váš názor
Našli jste nějakou chybu nebo byste nám chtěli něco k této stránce sdělit?
Těšíme se na Vaši zpětnou vazbu a problémy pro Vás co nejrychleji vyřešíme.
ID: 495172 © 1996–2020 Thomann GmbH Thomann loves you, because you rock!