Menu

Thomann je se svými 80 000 nabízenými produkty a 10 miliony zákazníků ze 120 zemí světa největším internetovým obchodníkem v oblasti hudebních nástrojů a zvukových aparatur. Protože jsme sami muzikanti, absolutně chápeme i vaši vášeň pro hudbu. Jako společnost pak máme jediný cíl: Zařídit, abyste byli jako naši zákazníci šťastní!

Máme celou řadu stránek, na kterých před i po koupi produktu naleznete informace, případně naše kontaktní údaje a odkazy. Spojit se s námi můžete také prostřednictvím sociálních médií – jsme například na Facebooku nebo na Twitteru.

Naši servisní pracovníci jsou z většiny sami muzikanti – jsou to tedy prvotřídní odborníci, kteří našim zákazníkům pomůžou jak s výběrem nástroje, tak i s jeho údržbou a případnými opravami.

Díky našim profesionálním oddělením a dílnám vám můžeme nabídnout profesionální poradenství a rychlý servis i údržbu. To se samozřejmě – jak jinak, než ku prospěchu zákazníků – odráží i v našich cenách.

Kromě obchodu samotného pro vás máme celou řadu dalších věcí: fóra, aplikace, blogy a daleko více. Vše s přidanou hodnotou, kterou si může každý muzikant vyladit podle svého.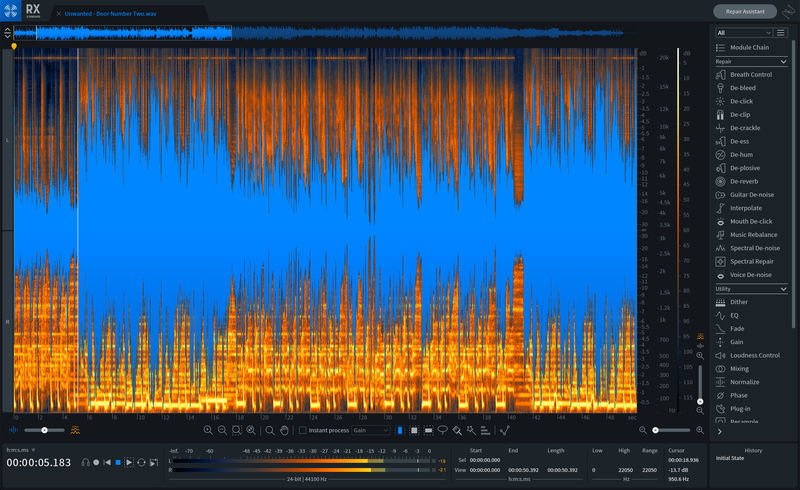 iZotope RX 8 Standard (ESD); audio restoration software; profound process control with extensive set of parameters and less artifacts; Guitar De-noise is a module dedicated to reduce or completely remove electrical amp noise and interference, fret or string squeaks, and harsh pick attacks; Loudness Control offers various modern loudness targets to conform production audio to broadcast requirements, numeric and history plot readout for integrated, short-term, and momentary loudness; Batch Processing allows to apply a full series of processors with Module Chain, views pertinent metadata and enables to export in multiple audio formats; Music Rebalance enables automatic stem creation, identifies vocals, bass, percussions and other instruments and allows to change the mixing balance or removing or isolating of stems; Instant Process allows fast revisions inside the spectrogramm; Composite View with up to 16 tracks allows to edit multitrack recordings; Repair Assistant can detect issues like noise, clipping, clicks and more and offers processing suggestion at three different intensities; Variable Time and Variable Pitch allows to control timing and pitch; De-bleed enables the reduction of unwanted bleeding noises like headphone bleed or click track bleed on vocal tracks etc.; Spectral De-ess mode transparently attenuates sibilance; Mouth De-click removes distracting mouth noise; Spectral Repair provides spectral editing of drop outs, background noises and so on; Voice De-noise reduces unwanted steady state or changing background noise like air conditioning, refrigerator hum etc.; De-plosive transparently repair plosives with a single click; Spectral De-noise attenuates steady state background noise; De-click eliminates clicks, crackles, pops and digital impulse noises; De-clip repairs digital and analog clipping artifacts; De-hum removes electrical hum and line noise; furthermore functions like normalize, fade, resample, dither and so on; contains 16 modules, 10 plugins and 18 utilities; supported formats (64-Bit only): standalone / VST2 / VST3 / AU / AAXnative; system requirements: Win8 (64-Bit) min., Mac OSX 10.13.6 min., internet connection
Další informace
| | |
| --- | --- |
| Los artikel / bundelartikel | Los artikel |
| Delay | No |
| Dynamics | No |
| Effect Filter | No |
| Encoder/Decoder | No |
| Equalizer | No |
| Guitar amps/-effects | No |
| Metering/Analyzing Tool | No |
| Modulation Effects | No |
| Multieffect / Plugin-Host | No |
| Overdrive/Distortion | No |
| Preamp / Saturation | No |
| Psychoacoustic tool / Enhancer / Exciter | No |
| Restauration | Yes |
| Reverb | No |
| Special FX | No |
| Summer / Mixing Consoles | No |
| Tape Simulation | No |
| Pitch Shifter / Harmonizer / Timestretching | No |
| Transient Processing | No |
| Vocoder / Vocal effect | No |
| Mastering Tools | Yes |
| DSP-based | No |
| Hardware Controller | No |
| Copy protection | Challenge-Response |
| Stand Alone operation | Yes |
| AAX native | Yes |
| AAX DSP | No |
| Audio Units | Yes |
| NKS | No |
| RTAS | No |
| SoundGrid | No |
| VST2 | Yes |
| VST3 | Yes |
Zákazníci se při nákupu rozhodli i takhle:
Zákazníci, kteří si prohlédli tuto položku, zakoupili také toto:
*
Ceny vč. DPH plus poštovné
. Nabídka do vyčerpání zásob. Za chyby tisku a omyly neručíme. DPC=Doporučená prodejní cena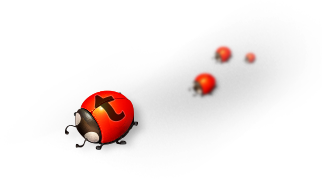 Váš názor
Našli jste nějakou chybu nebo byste nám chtěli něco k této stránce sdělit?
Těšíme se na Vaši zpětnou vazbu a problémy pro Vás co nejrychleji vyřešíme.
ID: 501810 © 1996–2020 Thomann GmbH Thomann loves you, because you rock!