Menu

Thomann je se svými 80 000 nabízenými produkty a 10 miliony zákazníků ze 120 zemí světa největším internetovým obchodníkem v oblasti hudebních nástrojů a zvukových aparatur. Protože jsme sami muzikanti, absolutně chápeme i vaši vášeň pro hudbu. Jako společnost pak máme jediný cíl: Zařídit, abyste byli jako naši zákazníci šťastní!

Máme celou řadu stránek, na kterých před i po koupi produktu naleznete informace, případně naše kontaktní údaje a odkazy. Spojit se s námi můžete také prostřednictvím sociálních médií – jsme například na Facebooku nebo na Twitteru.

Naši servisní pracovníci jsou z většiny sami muzikanti – jsou to tedy prvotřídní odborníci, kteří našim zákazníkům pomůžou jak s výběrem nástroje, tak i s jeho údržbou a případnými opravami.

Díky našim profesionálním oddělením a dílnám vám můžeme nabídnout profesionální poradenství a rychlý servis i údržbu. To se samozřejmě – jak jinak, než ku prospěchu zákazníků – odráží i v našich cenách.

Kromě obchodu samotného pro vás máme celou řadu dalších věcí: fóra, aplikace, blogy a daleko více. Vše s přidanou hodnotou, kterou si může každý muzikant vyladit podle svého.


LED Pixel Driver with Built-in Power Supply
Combines the PLink Injector with a power supply, resulting in less cabling

Suitable for touring thanks to professional connectors and sturdy housing (truss mountable)

Compatible with and an ideal complement to the Pixelator and Pixelator Mini

Converts PLINK data to drive compatible pixel tapes and dots and provides them with power

Each PSAT can drive up to 340 RGB single pixels (2 DMX universes)

Supports data cable extensions up to 300 m via Cat6 cable

Output voltage: 5 V

Max. output power: 55 W

Max. current output: 10 A

Data input: PLink

Output protocols: WS2811, WS2812, WS2812B, WS2813, SK6812, TM1804, TM1812, APA-104, 9PDOT (8-16 bit)

Max. pixel output (RGBW): 256

Max. pixel output (RGB): 340

DMX channels: 1024

Protection: IP20

1x RJ45 EtherCON connector

1x 4-pin XLR female (output)

1x Power Twist in

1x Power Twist out

Dimensions: 124 x 44 mm

Pixel breakout cable included
Note: Power Twist power cord not included.
Další informace
| | |
| --- | --- |
| Construction Type | Power Supply & Controller |
| Colour mixing | RGBW |
*
Ceny vč. DPH plus poštovné
. Nabídka do vyčerpání zásob. Za chyby tisku a omyly neručíme. DPC=Doporučená prodejní cena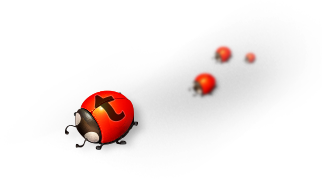 Vás názor
Nasli jste n?jakou chybu nebo byste nám cht?li n?co k této stránce sd?lit?
T?síme se na Vasi zp?tnou vazbu a problémy pro Vás co nejrychleji vy?esíme.
ID: 438741 © 1996–2019 Thomann GmbH Thomann loves you, because you rock!