vince @ t.blog
Vincent started frequenting music shops at age eight. Picking up the Bass and Guitar followed not long after, as did bands. His love for music, from Sixties Pop and Soul to AnarchoPunk and Death Metal has only deepened with the years. He still regularly plays at Jam sessions, from Berlin to Cambodia.
| | |
| --- | --- |
| First Instrument: | G&L L-1000 Bassguitar and 60s Gibson SG (lucky!) |
| First Band: | The Adventitious |
How did you start getting involved with music?
For that I can thank my mom, when i was a toddler she was taking classes in Spanish Guitar and singing, I walked into the room with a bunch of keys and started dancing and playing the rhythm with the keys. Later on there were always quite some instruments in our house, thanks to a generous musician stepfather. From Congas to Pianos to a Double bass or Roland drummachines.
Do you still play live these days and what does your current setup look like?
For sure. I sometimes play in Skabands but more than that I play at Jamsessions. Bass, Guitar, Drumming, or Singing, it does not matter! I just like to play and try to get better. At the moment i am playing on a Cherry Red Benton Strat (ST-20HSS CA) with a Humbucker. Amazing Guitar and affordable so i don't worry if someone needs to borrow it during a Jam and i can get any tone i need, to play everything from Metal to Jazz. I also own a Harley Benton semi-acoustic Travel Guitar, a H.B. Bassguitar and an Aria semi-acoustic.
What was the first Concert, you went to?
I think it was Michael Jackson during his 'Bad' Tour, when i was about 11 years old, went with mom. Jackson is no longer my taste but as a musician i will always have a big respect for an entertainer that provides a ridiculously good live show.
…and the best Live-Show you saw?
Many, but Suicidal Tendencies, Inner Terrestrials, The Oh Sees and Aux Raus are a few that really lodged themselves in my memory. Shows where everyone goes totally crazy but there is always a super friendly moshpit and everyone there sports a huge smile. Shows where everyone, including myself, are actually encouraged by the band to dance along on the Stage and to Stagedive a bunch of times.
How did you end up working for Thomann?
About four years ago it began with some translations for my brother, who also works in the music biz. I soon was doing a lot of translations including things that needed doing rightaway, descriptions of products and more. The last few years I have kept busy with helping a team of Dutch musicians/translators as well as training a new team of English musicians/translators in order to make sure that all the products on both webshops have descriptions that are as perfect as they can be, as well as other tasks. I honestly love working for Thomann!
Which musicians do you consider among the greats and why?
Iggy Pop! Nobody else has had his enduring influence on punk and rock and still destroys any liveshow he does, decades later. The Pixies, The Cure, The Specials, Operation Ivy. They all too continue to have a massive influence, are super original and excel at playing live.
Geschreven door vince
Doe mee en win prijzen t.w.v. meer dan 1.800 euro: UAD, Arturia, Native Instruments, Izotope... En nog veel meer!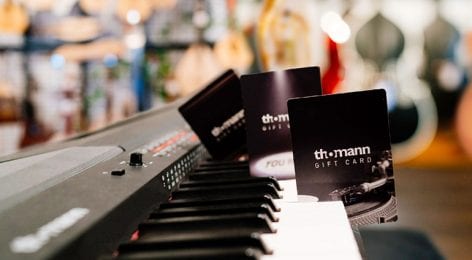 vince
op 2. februari 2023
Wij willen jouw mening! Review op Thomann.de producten en maak kans op een cadeau: een Thomann waardebon van 100 of zelfs 1000 euro!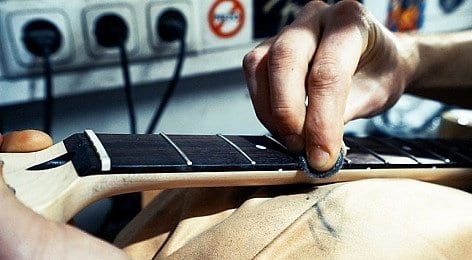 vince
op 11. februari 2016
De reiniging en verzorging van je fretboard is erg belangrijk! Dit is vooral het geval bij een fretboard die gemaakt is van ongelakt palissander en aanverwante houtsoorten.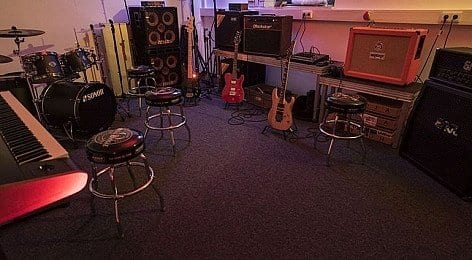 vince
op 9. februari 2016
Een goede sfeer en ook praktische spullen. Dat kan oefenen zo veel leuker maken! Een lijstje met handige en leuke dingen voor in de oefenruimte.
vince
op 4. februari 2016
Wil jij hetzelfde geluid als jouw gitaarheld? Dat kan! Vandaag leggen we een manier uit om de sound van Brian May te verkrijgen.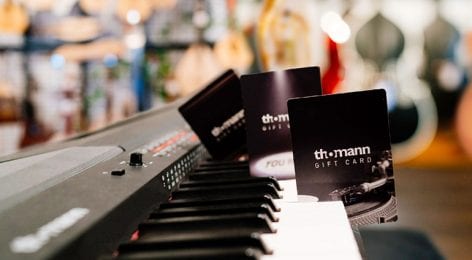 vince
op 2. februari 2023
Wij willen jouw mening! Review op Thomann.de producten en maak kans op een cadeau: een Thomann waardebon van 100 of zelfs 1000 euro!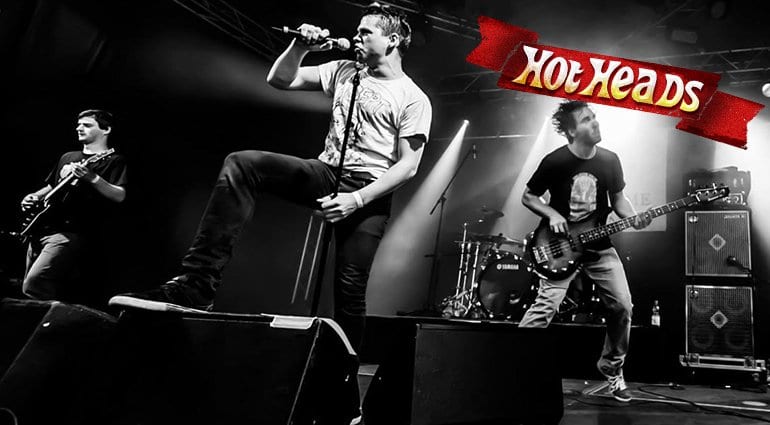 vince
op 29. januari 2016
Waarschijnlijk heb jij hem voorbij zien komen in onze online videos: onze Hot Head Oscar van de Gitaarafdeling.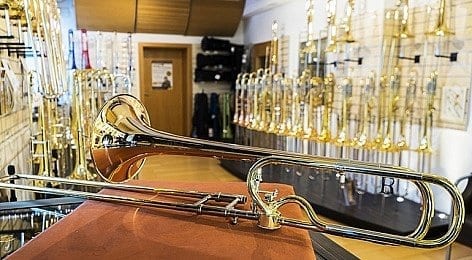 vince
op 21. januari 2016
High-Class-Trombones met hand gemaakt in Engeland: Dat is het concept van Michael Rath en dat werkt!
vince
op 20. januari 2016
Tegenwoordig kan je echt van alles kopen om je stemgeluid te verbeteren en aan te passen... maar hoe gaat dat live?!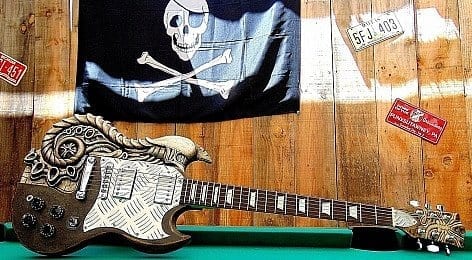 vince
op 14. januari 2016
Wij weten wie de HB gitaarkit contest heeft gewonnen! Lees en bekijk alle hier.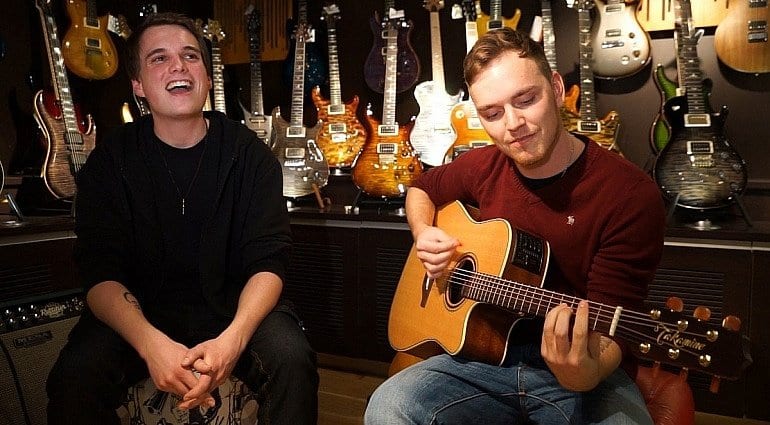 vince
op 12. januari 2016
In December won de Songwriter LAMA de Finale van onze X-Mas Song Contest 2015. Wat hij allemaal bij ons in Treppendorf heeft meegemaakt kan jij hier zelf lezen..