World Kindness Day – Help a musician!
World Kindness Day – Help a musician!
Today, November 13, we celebrate the International Day of Kindness! A celebration that most people will certainly forget but which, this year more than any other, represents a positive message that we all need!?
We then offer you some quick and easy ways to make a difference in the lives of the musicians around you and share some positivity and kindness!??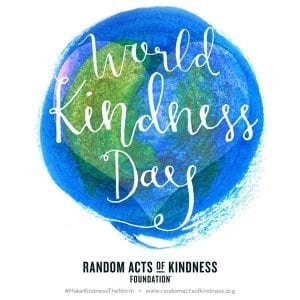 1. Subcribe to / Follow their social accounts
For you it's one second, one click, just one more little step after enjoying their content for free. For musicians who post music, entertaining videos and more on Youtube, Instagram, Facebook, that means a lot! This promotes their chances of being recommended by the platform in question and reaching a wider audience. More subscribers also means more credibility when they approach a brand or an artist to collaborate. Finally, this might be their chance to monetise their content through partnerships and earn some money for what they give you for free. So if you come across a video that you like, don't forget to like it, share it with your friends and subscribe to the creator to continue enjoying her/his music and supporting their creativity!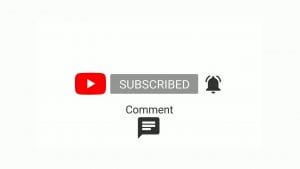 2. Use paid streaming services
So yes, we are talking too much about money, and I know very well that not everyone will be able to afford it, but use services like Deezer, Apple Music, Spotify, YouTube Music, Tidal or Pandora, as a subscriber to go and enjoy new musical releases. It is also to ensure that the musicians you listen to are paid for each of their listens. Yes, there's still a lot of work for these platforms to recognise the true value of artists, but, for now, it's better than nothing!
3. Buy directly from the band/artist
We reiterate the idea of the previous point with this: If you want to buy a freshly-released record, a poster, a mug, whatever it is, do not jump on Amazon, Fnac or others without having verified that the artist does not sell it directly from their website. We are not going to do an economics lesson here on the margins of service providers, distributors and others; but know that a band which sells their album to you for €15 from their website will receive almost all of it, in comparison with a sale from a giant online distributor which will give the artist just a tiny fraction of your money.

4. You're a musician? Share your friend's content!
If you're lucky enough to get some social media recognition as musicians, you know the power that just a simple Instagram or Facebook Story can have. Take advantage of your position to share music that may be less well known to your friends, other local bands, or just your latest obscure discovery. It's quick, it's sharing culture, and above all, it will greatly help the musicians in question to make a name for themselves and one day, be able to do the same for newcomers!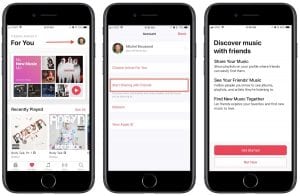 5. Keep in mind, Christmas is coming!
Obviously kindness is not only a once a year occurrence, but as the holiday season approaches, people are bound to be in a more joyful, positive, and generous mood. If you are a musician or have a relative or close friend, why not organize a donation appeal for your band or project? Submit a live performance on Instagram, tabs or lessons, content that is a little more unique than usual and offers people the possibility of supporting you financially if they have the means.

We hope that this inspired you to share a little love with the musicians around you. It has been an extremely tough year for everyone, but the entertainment industry has suffered particularly. There are no small acts of kindness, they all make a difference!