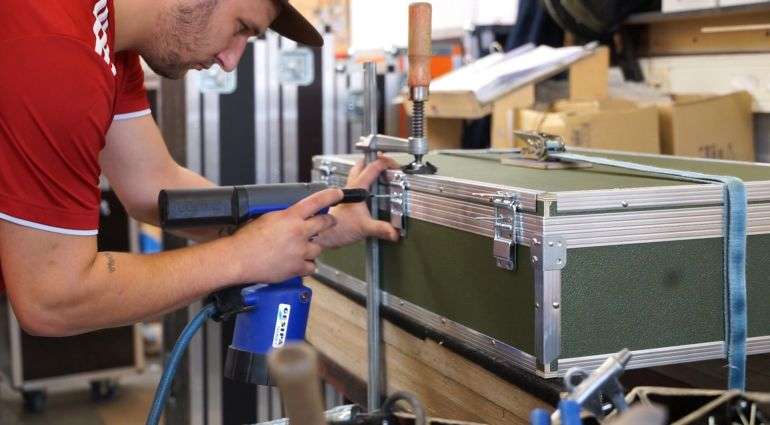 Every musician has different preferences and needs, when it concerns the protection of their very own treasures while on Tour. With the 3D-configurator that we developed you have the possibility to spec your dream-flightcase in real time after which the brand Thon can make it for you. All cases are "Made in Germany".
But who builds your made to order product? We went to take a took at the "real" case factory LT-Cases in their Franconian home and followed the process from the moment the E-mail and order is received all the way to the delivery of the custom cases:
"The customers are always surprising us with new requests!", is what employee Martijn tells us in the interview. One of the most unusual wishes was, among many others, an extremely long case. In this instance the case holds a "cast" of a Giraffe for the exhibition 'body worlds' !
The custom case in the video is a more average model and request. Still, we do not want to spoil it by telling you now for what is was build and what goes inside … Can you venture a guess?
More can be learned here … 😉
Video soundtrack licensed under Creative Commons License by GoSoundtrack/Soundcloud: http://creativecommons.org/licenses/by/3.0/