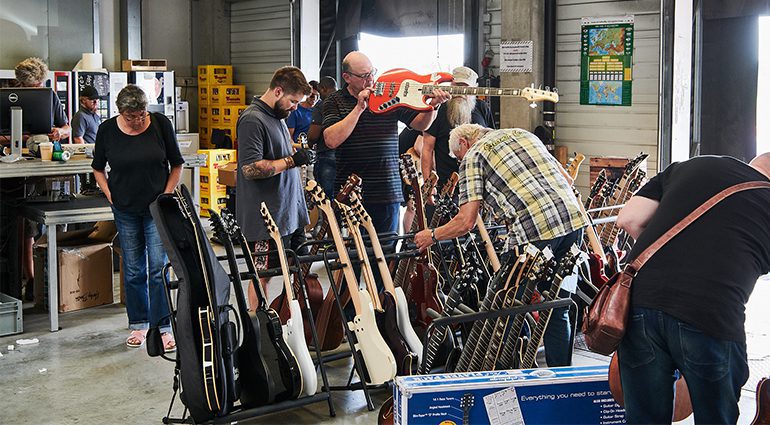 Unfortunately, no Thomann Flea Market 2022
Unfortunately, no Thomann Flea Market 2022
Dear flea market enthusiasts & bargain hunters,
every year we look forward to our in-house flea market with our customers. The last few years have brought some changes due to the pandemic. You can certainly imagine that this has an impact on the implementation of an event of this magnitude.
Cancelled: Thomann flea market 2022
Some of you have sent us inquiries regarding our annual flea market. We regret to inform you that this year there will also be NO flea market at Thomann. The same reasons as last year led to this difficult decision:
Planning uncertainty, responsibility for the well-being of all those involved, legal requirements and ongoing construction work. Thank you for your understanding. We will inform you about all the news here on the t.blog and on our social media channels. However, we have an alternative program for you…
Why don't you stop by our shop in Treppendorf?
Even if there is no flea market: Our Thomann shop is always worth a visit – you are very welcome! Under this link you will find our bargains if you want to shop online .
Current information and everything you need to know about your visit with us can be found under this link .
We miss you, rock on!
#ThomannLovesYou #BecauseYouRock
Your Tho women and Tho men 😉