The year 2019 was a great year for drummers too and these snare drums prove it! We put together a Top 5 list of the best snare drums of 2019 so have a look and pick your favourite!
?????
---
---
This snare by Gretsch is a fantastic all-rounder! It will give you a somewhat deeper sound and a nice "snap" with its 3 mm thick solid aluminium shell in a 14″ x 6,5″ size. It also has 10-hole cast iron tension hoops to maximise the tuning accuracy and the 42-strand snare wire creates a very full, sensitive and even buzz. If you want one snare for everything, this is it.
---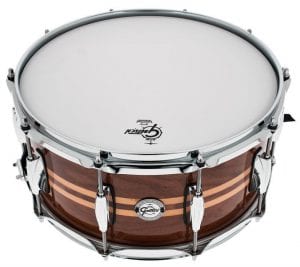 Also this 14″ x 6,5″ Walnut Gloss Snare from Gretsch gives you somewhat deeper and warmer tones because of its 8-ply walnut shell with maple inserts. Its chrome plated hardware and natural gloss over walnut finish gives it a very stylish look. Truly fantastic!
---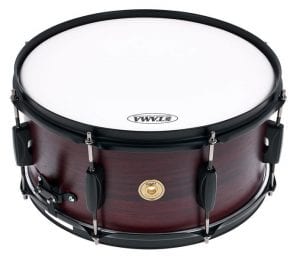 This year Tama offered a very affordable limited edition snare. It has an 8 mm thick 8-ply poplar shell which offers a quick response and a nice "snappy" sound. The shell is wrapped in stylish burgundy walnut wrap and the black hardware gives it a very classy look. Very good snare for all situations!
---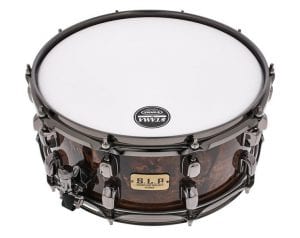 Tama added something new to its S.L.P series as well! This 14″ x 06″ S.L.P. G-Maple KMB has an 11 mm thick 13-ply maple shell with black nickel hardware, 2.3 mm Triple-flanged hoops (10-hole Mighty Hoops), 20 spiral snare wires and it comes with Evans G1 heads. Also the Kona Mappa Burl colour offers some serious eye candy!
---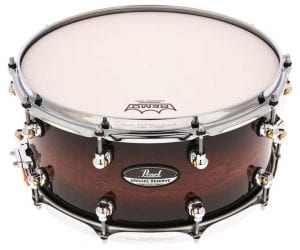 This Pearl 14″ x 6,5″ Special Reserve Snare is a limited edition exclusively available at Thomann. It has a very responsive and crisp sound with a wide tuning range thanks to its 4-ply (5 mm) maple shell with reinforcement rings, FatTone hoops (10 holes), STL-100 lugs, SR-017 snare throw-off and SN-1420D Ultrasound snare wires. The included Remo Ambassador drum heads (coated top, clear bottom) make it sound good straight out of the box!
---
What do you think of this Top 5 list of the best snares of 2019? Would you add or remove something? Let us know in the comments here or in the Facebook post. ✌️
---
Also, check out the Top 5 Snares of 2018, if you have time, in the video below: