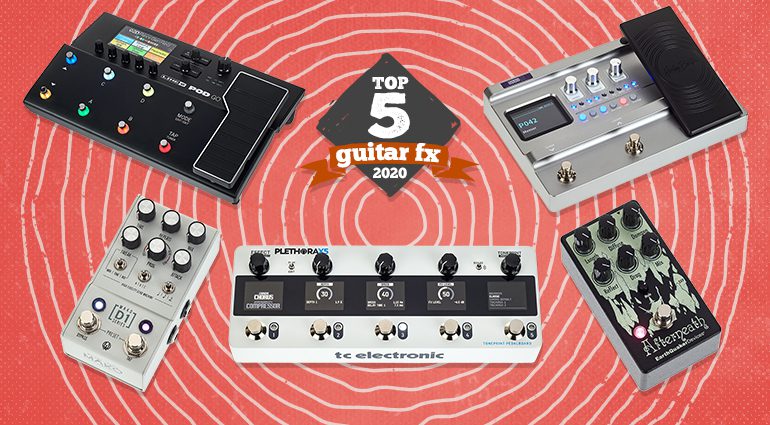 Top 5 Guitar Effects of 2020
Top 5 Guitar Effects of 2020
It is impossible to imagine life without them, the small, more or less colourful little helpers on the stage floor. A cleverly arranged chain of effects makes your instrument sound really individual, at least if you choose the devices carefully. Here are a few of the most up-to-date devices that you should definitely consider trying out: our Top 5 for 2020.
What do you think? Did you prefer any of the pedals over others? Did we miss your favourite pedal of 2020? Let us know! 
Joe has been singing since he can remember and started playing guitar when he was 10. He's been using it as a songwriting tool ever since. He is passionate about melody and harmony and admires musicians who create these in unique ways. Check out his alternative / indie projects Best of Feelings and Zef Raček.
The thomann.de blog uses cookies to ensure the best possible experience. If you continue browsing, you agree to the use of cookies.