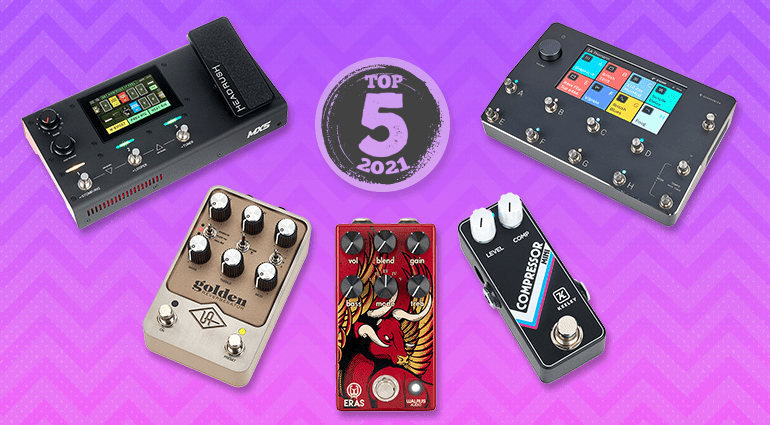 Top 5 Guitar Effect Pedals 2021
Top 5 Guitar Effect Pedals 2021
You'd think that with all the advances in digital technology the demand for physical single-effect pedals would  fade. On the contrary, pedals are still as popular as ever, if not more, and they are just getting fancier and fancier. On the other hand, it is breathtaking to what extent the digital multi-effect guitar workstations have now set the bar: one device for virtually everything! Boutique pedals get bonus points for their undeniably cool graphics and housing aesthetics.
Enjoy our Top 5, take a look at the video below! 👟💥
Which pedal should absolutely find its place on your board? Which one would you have added to this list? Let us know in the comments!