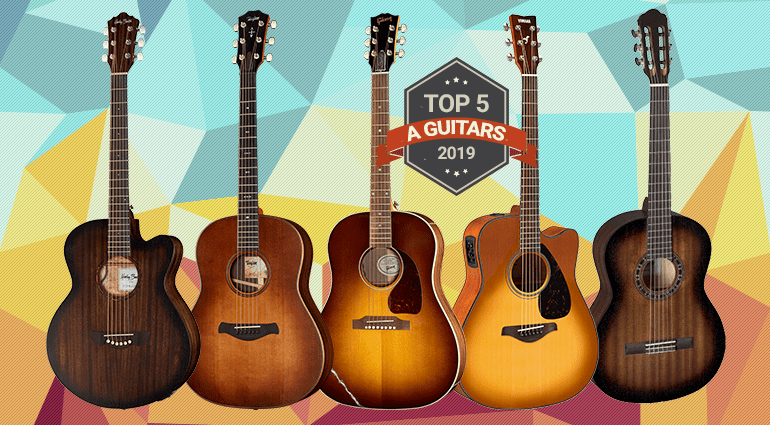 Top 5 Acoustic Guitars of 2019
Top 5 Acoustic Guitars of 2019
A hollow box, a neck and six strings – you can't change anything about a guitar, you think. But in detail there are improvements, innovations or the rediscovery of old treasures. And then there's the look: options for finishes, colour and wood types. Here are 5 examples of what has happened this year in the acoustic guitar world…
---
---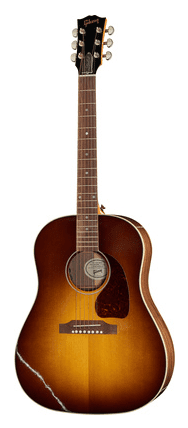 After the bankruptcy in 2018 many Gibson fans had already given up. Enough of that! With the J-45, among others, the traditional manufacturer is making an impressive comeback to the scene. The back, sides, fretboard and bridge are made of walnut in keeping with the current rosewood restrictions. This wood could take on the heritage of rosewood in almost every respect, and Gibson is far ahead in its usage. The shape and scale are in accordance with its own specifications, and the finish is flawless. Gibson has obviously rediscovered the joy of making guitars.

And then there is a completely new development, because with the 717 Taylor launches a bevelled-edge dreadnought invented by Andy Powers, which is also equipped with a completely new V-Class bracing. Many additional ideas like adjustable neck angle or their own pickup system lift these (and other Taylors) directly into the 21st century, although the underlying "ideal" sound is about 100 years old. A great new idea can also be found in the neck, which has something like a combined profile: from a slight V shape to a nice round C shape at the higher registers.
We can be proud of the fact that our own brand performs excellently, regardless of the sensational price. The Delta Blues MJCE is a completely straightforward and robust instrument with the "Mini Jumbo" body shape (which is actually a contradiction). And even though it is made of mixed woods, it can convince with its sound – and also visually . A built-in pickup completes this package. So if you're looking for a handy and robust instrument that won't let you down in the Mississippi Delta or the Mojave Desert – here it is.
Classical guitars have wide necks, light tops and dark bodies. Boring! With the La Mancha Granito we finally have a nylon string guitar of a different kind. With a width of 48 millimetres, the neck is much more comfortable than the usual classic neck, and the completely dark body, painted with a matte mahogany burst, is much more modern than the traditional "chiaroscuro" version. This way, learning to play the guitar is fun even for small hands and students who may have been impaired by tradition.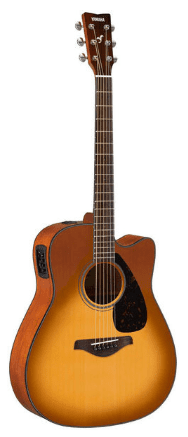 If there's an unknown champion among guitar builders, it's Yamaha. The company covers virtually every type of instrument and is one of the largest, if not the largest, manufacturers of instruments, all with a reputation for being indestructible workhorses. This is also true of the new FGX800C. The dreadnought with the bulky name scores with its chic sand burst look, solid spruce top for dynamic sound and built-in pickup system with tuner. No frills and guaranteed to last long.
---
What did you think of our Top 5 acoustic guitars of 2019? Would you add any others? Have you tried any of the ones we mentioned? What's your favourite? Let us know in the comments! ✍️
?
---
For those who are interested in our Top 5 list from last year, check out the video below: