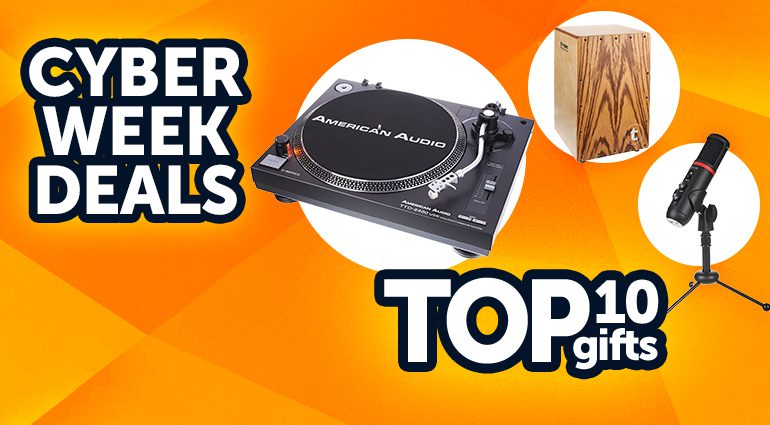 10 Gift Ideas from our Cyber Deals
10 Gift Ideas from our Cyber Deals
We are living through some really weird times and let's be honest: We've heard that line a thousand times by now. These days have been challenging and we all know it by now! The main question is how did we cope? How did we survive hours, days, weeks and months of boredom combined with new work environments and not being able to hang out with our families like we used to? We tried something new.
Many people, that weren't too interested in music, started playing an instrument, some started reading more and finally watering their plants and many even tried to find new ways of hanging out with their friends without being in the same room. It's cyberweek now! We compiled a list of very good deals on gear you can use in a home environment to record demos, learn new skills or just make your days a bit sunnier!
There you go, 10 products that are the perfect gift for a musician or music lover – and with the current discount, they are even more tempting. Which one did you like the most? Let us know with a comment!