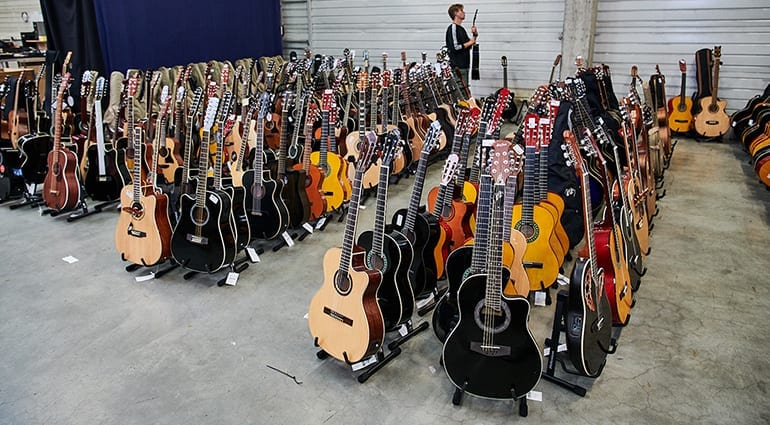 Thomann's 2021 Flea Market Cancelled
Thomann's 2021 Flea Market Cancelled
Every year, around this time, we organize our flea market where we welcome music bargain hunters from all around Europe to our quiet village of Treppendorf. Organizing an event of this magnitude in these times is a complicated affair due to the pandemic.
Thomann Flea Market 2021 cancelled
Making this decision has not been easy. Safety, which is essential for an event of this magnitude, was not guaranteed. Moreover, there are a myriad of legal requirements that have to be respected. And above all because we are responsible for the well-being of our customers and employees, a cancellation under the current conditions was unavoidable.
We thank you for your understanding. Next year everything will be different. We will be back with the Flea Market in 2022. In any case, let's remain optimistic 😉.
Livestream of the 2019 Fleamarket