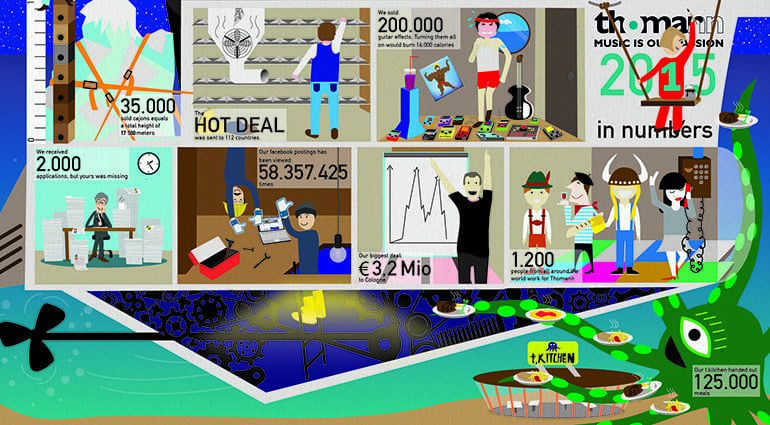 Of course 2015 went by very quickly, so at the end of the year it can be nice to take five minutes and remember the past 12 months: our t.kitchen opened its doors en we celebrated our best summerfestival party of all time. Of course we could shower you a big list of very specific and long numbers but in truth, that doesn't excite or interest anybody.
Instead we have selected a few Highlights of the past year and presented them in a graphical form. In line with our main passion in life, the nautical world, the events in the graphics all take place in a submarine. ?
We would like to thank you, the best customers in the world, for a great 2015!
PS: Whoever finds Waldo somewhere in the infographics gets a free washing machine! ?